Thursday, June 23, 2011
Final draft: Biggest draft-day decisions

---
ESPN.com and the TrueHoop Network



With the NBA draft scheduled for Thursday, it is time to take a look at what is fact and what is fiction about a few players who are expected to hear their names called early in the evening.

Here's 5-on-5:



1. Fact or fiction: Kyrie Irving is a franchise player.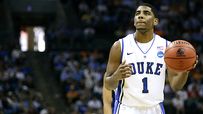 Jay Aych, The Painted Area: Fiction. There is plenty to like about Irving's game, but I'm not comfortable projecting him as a franchise player. I like his feel for the game but wish he were a bit more athletic. I don't believe Irving to be on the level of Chris Paul, Deron Williams, Russell Westbrook, Derrick Rose or John Wall. Zach Harper, Daily Dime Live: Fiction. I think the idea that Irving reminds people of Paul is valid. Stylistically, there are a lot of similarities in their games, even if Irving doesn't project to be as good as Paul. But as I look at the landscape of the young point guards in the NBA, you now have to be extremely special to be a franchise guy. Danny Nowell, Magic Basketball: Fact. I don't see him as ever being elite, particularly because the league has made it so that the guards whose physical gifts supersede Irving's -- Rose, Westbrook, et al -- can shack up in the paint. However, Irving is tough as nails and a dynamic threat, and could absolutely be a starter on a deep postseason team. David Thorpe, Scouts Inc.: Fiction. He's solid, at the very least, with All-Star potential. But these are the true under-30 "franchise guys" in the league; LeBron, Wade, Rose, Dwight Howard, Paul and Kevin Durant. Blake Griffin is trending in that direction. Irving might be terrific, but he's not likely getting to their level. Timothy Varner, 48 Minutes of Hell: Fiction. I'm still puzzled why Irving rates higher than Derrick Williams. Good player, no doubt, but I'm not convinced he will ever become an All-Star. Nearly every draft possesses one superstar player, and I suppose this one will, too. But I don't think he'll come from the top of the draft. That player will take us by surprise.
---
2. Fact or fiction: Derrick Williams is a franchise player.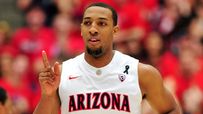 Jay Aych, The Painted Area: Fiction. I highly doubt Derrick Williams will become a franchise player. I have him pegged as a borderline All-Star or second-option type in the mold of David West. His chances of being a franchise player will diminish even further if he keeps insisting he is a small forward. Zach Harper, Daily Dime Live: Fiction. The best-case scenario for Williams might be a more athletic David West. That's not a bad player. That guy can make an All-Star Game or two in this league, especially with the right point guard alongside him. But you can't build your team around someone like him. Well, you can, but you're probably going to frustrate your fan base for years to come. Danny Nowell, Magic Basketball: Fact. I believe Williams will end up being a better player than Irving, even if he is somewhat riskier. He has shown so many things that can be cultivated into bona fide weapons, and there is no reason he should not get every bit the "killer" label that Kemba Walker got after his March run. David Thorpe, Scouts Inc.: Fiction. I love Williams' blue-collar attitude combined with a great set of skills and athleticism. He'll reach his true potential but will not get to elite level status without help. Timothy Varner, 48 Minutes of Hell: Fiction. On paper, Williams is the best player in the draft, but one of the most respected names in basketball analysis thinks Williams' skill set most closely mirrors J.J. Hickson's. Hickson is fine and all, but he's hardly a franchise player. This draft lacks an obvious star player.
---
3. Fact or fiction: The Jazz should take Enes Kanter with the No. 3 pick.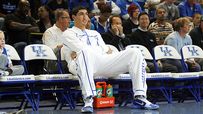 Jay Aych, The Painted Area: Fiction. The Jazz really don't need another post player with questionable defensive ability. I don't think Enes Kanter is the clear-cut third-best player in the draft, so I would take a player who better fills a need. Jonas Valanciunas (shot-blocking), Brandon Knight (perimeter playmaking) or Jan Vesely (weakside cutting) would answer more pressing needs for Utah. Zach Harper, Daily Dime Live: Fact. I don't know whether Kanter can turn into an All-Star big man in this league or whether he'll just be mundane when he's getting playing time in his career. But I do know there is enough point guard depth in this draft to pass on Knight but get a pretty decent floor general, if that's the plan. Danny Nowell, Magic Basketball: Fiction. I don't love Brandon Knight, but he has the chance to be something really special and he could fill a need for them in a dynamic way for years. Kanter seems like a great, solid player, but maybe not one whose offensive prowess and sieve-tacular D set him apart from Al Jefferson and Paul Millsap. David Thorpe, Scouts Inc.: Fact. Drafting at 3 means trying to hit a home run, and Kanter has that kind of reward. He, unlike some of the franchise guys I listed above, can not get there in just any system -- he'll need some strong coaching and a great overall development plan. But he has the tools to be a go-to low-post scorer, the rarest animal in the NBA. Timothy Varner, 48 Minutes of Hell: Fiction. I've never seen Kanter play, and I'm not unique. Kanter is, in a word, unproven. Workouts are helpful. Practice is helpful. But ultimately I'd be uncomfortable spending a high draft pick on someone whose in-game, 5-on-5 scouting reel won't really exist until, say, January 2012.
---
4. Fact or fiction: The Spurs should trade Tony Parker for a lottery pick.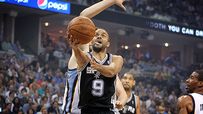 Jay Aych, The Painted Area: Fiction. The Spurs' window to win is right now, and very few lottery prospects can help them immediately. I prefer George Hill as a reserve, so if the Spurs move Tony Parker, they need to make sure they get a quality point guard in return. Zach Harper, Daily Dime Live: Fact. But only if we're talking about a lottery pick for next season. This seems like a case of a panic move for the Spurs. It's not as though Parker is untradable by any means. I just don't see why you'd trade him to move into a weak lottery. Maintain for another year, then move him for a lottery pick next season. Danny Nowell, Magic Basketball: Fact. Tony Kornheiser or Dan Le Batard made the point that the Spurs, if they are considering this, must know something about one of the guys they'd be targeting. I have so much faith in their ability to draft to need, and with George Hill on deck and the need to rebuild apparent, I'd like to see them pull the trigger. David Thorpe, Scouts Inc.: Fact. But only if it's part of a more complex plan. Just trading him to get rid of him serves little purpose. Go younger and start to rebuild or use the pick to package with some players to get a new top-tier point guard. Parker is still the craftiest guard in basketball at getting to the paint and finishing. Timothy Varner, 48 Minutes of Hell: Fact. When was the last time San Antonio landed a marquee free agent? Can the Spurs really expect to rebuild with low draft picks? The only logical way forward for the small-market Spurs is to convert existing talent into future talent. That is, the Spurs need to rebuild through trades, and Parker should bring the best return.
---
5. Fact or fiction: Jimmer Fredette is worthy of a lottery pick.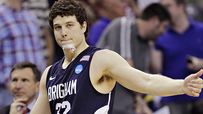 Jay Aych, The Painted Area: Fact. He's arguably the third-best point guard in the draft, so if Utah takes a big man at No. 3, Jimmer Fredette could make sense for the Jazz at No. 12. Mike Bibby was a starter in the NBA for a decade, so I don't think it's unreasonable to imagine Fredette as a starter. Remember, never underestimate a baller from the Adirondacks. Zach Harper, Daily Dime Live: Fact. In this draft, I don't see a lot of difference between Nos. 4 and 15. So if you're Sacramento, Phoenix or another team that feels Jimmer could fit into your style of play and personnel, you might as well grab him and hope for the best. These rookies aren't immovable if they fail. Danny Nowell, Magic Basketball: Fact. Depending on the team, fact. I think Jimmer will be a quality player who never lights the world on fire but brings a lot of things you want to a basketball team. If that's your expectation, and you need to add stability to your backcourt off the bench, I think Jimmer is a fine call. David Thorpe, Scouts Inc.: Fact. In this draft, he is because he has the potential to be an excellent point guard. I've come around a lot on Fredette, as long as he changes the way he played at BYU as a pro. If he thinks "shot first" in an effort to keep defenders on him and helping towards him, all designed to create the best shot for his team, he'll be a valuable offensive player. Timothy Varner, 48 Minutes of Hell: Fiction. Jimmer Fredette compares favorably to players like Roger Mason Jr., J.J. Redick and Boobie Gibson. Were any of those players worthy of lottery picks? If you have a lottery pick and you're considering drafting Fredette, do your franchise a favor and trade down or out of the draft. The excitement of drafting an NCAA tournament hero will pass quickly. And after the excitement wanes, you're still stuck with a mediocre player.


---