Wednesday, July 11, 2012
Bracket of Awesome: Body edition, women

---
By Sarah Spain


Soccer player Alex Morgan and swimmer Natalie Coughlin are top seeds in the women's Bracket of Awesome.
The latest Bracket of Awesome -- the body edition -- ogles the female athletes with the best bods. Whose is most awesome? You get to decide.
Alex Morgan versus Ronda Rousey
---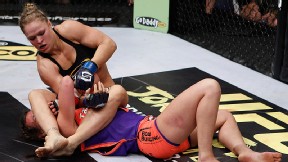 Ronda Rousey (pictured) has been known to damage in the octagon. Can she trump Alex Morgan in the bracket?
Misty May-Treanor versus Kim Vandenberg
---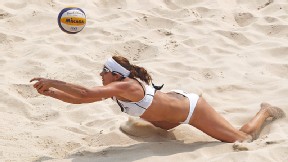 Misty May-Treanor (pictured) has won Olympic gold. Can she outdistance swimmer Kim Vandenberg?
Anastasia Ashley versus Gretchen Bleiler
---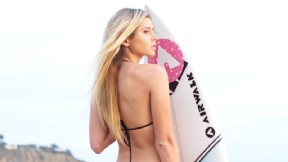 Anastasia Ashley (pictured) can ride the waves and Gretchen Bleiler the halfpipe?But who is more awesome?
Nastia Liukin versus Abby Wambach
---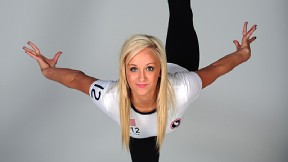 Gymnast Nastia Liukin (pictured) will not compete in London, soccer Abby Wambach will. Which will advance further in the bracket?
Natalie Coughlin versus Agnieszka Radwanska
---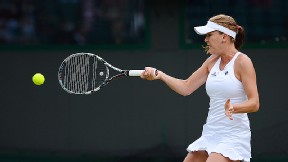 Agnieszka Radwanska (pictured) is the No. 2 women's tennis player in the world. Can she outserve Olympic swimmer Natalie Coughlin?
Candace Parker versus Natalie Gulbis
---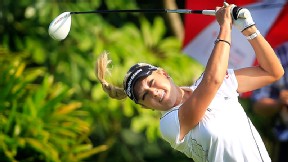 Natalie Gulbis (pictured) is one of the top golfers in the LPGA and Candace Parker has led the Sparks in the WNBA. Who is superior here?
Allyson Felix versus Ana Ivanovic
---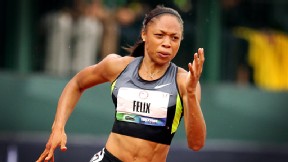 Allyson Felix will try and outrun the competition in London. Can she stop former world No. 1 tennis player Ana Ivanovic in the bracket?
Lolo Jones versus Serena Williams
---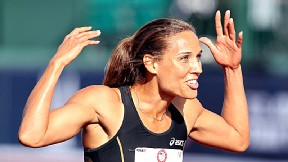 Another track vs. tennis matchup. Can Wimbledon winner Serena Williams top sprinter Lolo Jones (pictured)?
---