Thursday, March 28, 2013
Bracket of Awesome: Elite Eight

---
By Sarah Spain



With the first two rounds of The Bracket of Awesome complete, we're rounding into the home stretch with some seriously awesome Elite Eight matchups.

No. 1 seeds Sunday Funday and Sleeping In were tested in the second round, but both lived to see another awesome day. In the Totes Awesome Region, the No. 11 seed Vegas Trip stunned No. 3 Date Night by a healthy 66 to 34-percent margin. Guess those nights on the town with that special someone just can't compete with those bleary-eyed nights spending your hard-earned loot and gettin' some strange in Sin City.

The Florida Gulf Coast of the bracket, No. 15 seed Beach Volleyball, dispatched No. 7 Pinterest in a blowout, proving that pinning a photo of a great workout isn't as awesome as actually doing that great workout.

The higher seeds reigned supreme in the Super Awesome Region. Summer Street Fest was the only favorite to go down to the wire, as Snuggling stole 44 percent of the vote but couldn't finish off the fests down the stretch. Last year's Bracket of Awesome Champion, New Puppy, probably has something to say about how that vote went down, but he's curled up next to the author right now. And he's a dog, so he doesn't talk much.

The battle for awesome rolls on, and after noon ET on Friday, only four will remain. Vote now!
Sunday Funday versus Yoga Pants
---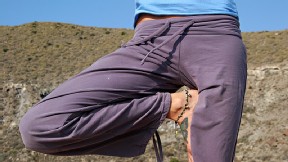 A fun day at the park or pub, or the comfy workout wear that can go from class to market?
Vegas Trip versus Breakfast in Bed
---
Want to leave it all behind in Sin City, or wake up to breakfast in bed?
Sleeping In versus Summer Street Fest
---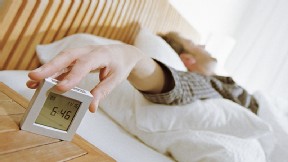 Getting some extra Zs and not having to worry about the alarm, or joining the crowd for some food and games?
Massage versus Tropical Vacation
---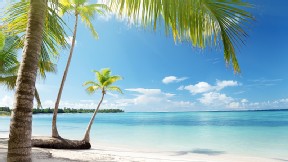 Would you rather have an hour's worth of "me" time, or sit by the beach with a fruity drink?
---