Pop culture almanac
Memory of the last 15 years a little foggy? Fear not.
Updated:
April 14, 2013, 12:09 PM ET
By
ESPN The Mag Staff
| ESPN The Magazine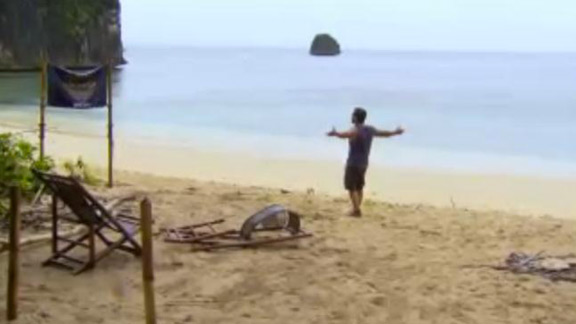 CBSSurvivor was a hit in 2001, and its popularity lives on.
This story is part of Mag 15, ESPN The Magazine's 15th anniversary project. The issue hits newstands May 3, 2013. Subscribe today!
1998
Best Picture Oscar winner: Titanic
Top-rated TV show: Seinfeld
Grammy Album of the Year: "Time Out of Mind" -- Bob Dylan
Time Person of the Year: Kenneth Starr and Bill Clinton
---
1999
Best Picture Oscar winner: Shakespeare in Love
Top-rated TV show: E.R.
Grammy Album of the Year: "The Miseducation of Lauryn Hill" -- Lauryn Hill
Time Person of the Year: Jeff Bezos
---
2000
Best Picture Oscar winner: American Beauty
Top-rated TV show: Who Wants to Be a Millionaire?
Grammy Album of the Year: "Supernatural" -- Santana
Time Person of the Year: George W. Bush
---
2001
Best Picture Oscar winner: Gladiator
Top-rated TV show: Survivor: The Australian Outback
Grammy Album of the Year: "Two Against Nature" -- Steely Dan
Time Person of the Year: Rudy Giuliani
---
2002
Best Picture Oscar winner: A Beautiful Mind
Top-rated TV show: Friends
Grammy Album of the Year: "O Brother, Where Art Thou?" soundtrack -- Various artists
Time Person of the Year: The Whistle-Blowers -- Cynthia Cooper of WorldCom, Coleen Rowley of the FBI and Sherron Watkins of Enron
---
2003
Best Picture Oscar winner: Chicago
Top-rated TV show: CSI
Grammy Album of the Year: "Come Away with Me" -- Norah Jones
Time Person of the Year: The American Soldier
---
2004
Best Picture Oscar winner: The Lord of the Rings: The Return of the King
Top-rated TV show: CSI
Grammy Album of the Year: "Speakerboxxx/The Love Below" -- OutKast
Time Person of the Year: George W. Bush
---
2005
Best Picture Oscar winner: Million Dollar Baby
Top-rated TV show: CSI
Grammy Album of the Year: "Genius Loves Company" -- Ray Charles & various artists
Time Person of the Year: The Good Samaritans -- Bill Gates, Bono and Melinda Gates
---
2006
Best Picture Oscar winner: Crash
Top-rated TV show: American Idol
Grammy Album of the Year: "How To Dismantle An Atomic Bomb" -- U2
Time Person of the Year: You
---
2007
Best Picture Oscar winner: The Departed
Top-rated TV show: American Idol
Grammy Album of the Year: "Taking The Long Way" -- Dixie Chicks
Time Person of the Year: Vladimir Putin
---
2008
Best Picture Oscar winner: No Country for Old Men
Top-rated TV show: American Idol
Grammy Album of the Year: "River: The Joni Letters" -- Herbie Hancock
Time Person of the Year: Barack Obama
---
2009
Best Picture Oscar winner: Slumdog Millionaire
Top-rated TV show: American Idol
Grammy Album of the Year: "Raising Sand" -- Alison Krauss & Robert Plant
Time Person of the Year: Ben Bernanke
---
2010
Best Picture Oscar winner: The Hurt Locker
Top-rated TV show: American Idol
Grammy Album of the Year: "Fearless" -- Taylor Swift
Time Person of the Year: Mark Zuckerberg
---
2011
Best Picture Oscar winner: The King's Speech
Top-rated TV show: American Idol
Grammy Album of the Year: "The Suburbs" -- Arcade Fire
Time Person of the Year: The Protester
---
2012
Best Picture Oscar winner: The Artist
Top-rated TV show: Sunday Night Football
Grammy Album of the Year: "21" -- Adele
Time Person of the Year: Barack Obama
---
SPONSORED HEADLINES
ESPN TOP HEADLINES
MOST SENT STORIES ON ESPN.COM