Commentary
Photo Gallery: Athlete travel musts
To beat the road blues, jocks pack loads of personal treasures
Updated:
May 20, 2010, 2:12 PM ET
By
Sam Alipour
| ESPN The Magazine
« PREVIOUS: Candace Parker's baby things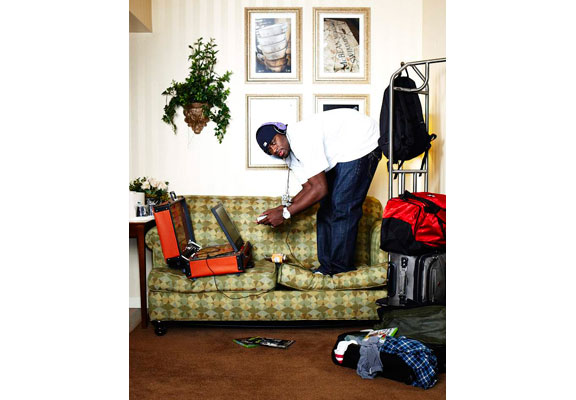 2K SPORTS PORTABLE GAMING CASE
Tyreke Evans, G, Sacramento Kings
Photo by Ture Lillegraven
Why I pack it: "My teammates and I play this thing all the time on road trips. It's all in one: Xbox 360, HDTV, headset and controllers for online trash-talk. Some of the guys like Gears of War, but we mostly play NBA 2K10. Me and Donte Greene always go at it -- and I usually come out on top. It's a cool-looking briefcase too. People always want to know what's in there. I tell them I'm Inspector Gadget."
NEXT: Ellery Hollingsworth's candles and incense »
Sam Alipour is a Senior Writer at ESPN Magazine and contributor to ESPN and ESPN.com. Contact him at sam.alipour@gmail.com and on
Twitter.
SPONSORED HEADLINES
ESPN TOP HEADLINES
MOST SENT STORIES ON ESPN.COM
ESPN The Magazine's Travel Issue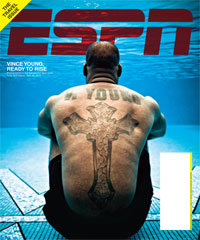 Check out all the content from ESPN The Magazine's May 31, 2010, issue (The Travel Issue). Where noted, the content is for ESPN Insiders.
Editorial Content
adidas Youth Sacramento Kings DeMarcus Cousins #15 Swingman Revolution 30 Black Basketball Jersey Shop »