June, 18, 2010
06/18/10
8:06
PM ET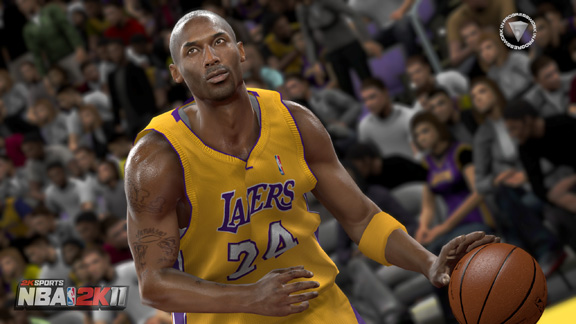 2K SportsCheck out the new, more athletic-looking Kobe player model in "NBA 2K11".
A brief glimpse of "NBA 2K11" was shown off to the media behind closed doors at the E3 video game convention, and from the first look at the new player models to the talk of incorporating Michael Jordan into the game, "2K11" is already one of my most anticipated sports games of the year.
The gameplay on screen focused on the Lakers versus Celtics, with the cyber-bearded Pau Gasol snatching boards, Kobe throwing down dunks, and Derek Fisher knocking down jumpers from beyond the arc. The models are much better proportioned this year, and you can tell the difference from the opening scene of Kevin Garnett strutting off the team bus to the first time you see Rajon Rondo dribbling the ball up court and slicing through the lane for a sick reverse, all already running at a smooth 60 frames per second.
"The arms are now the appropriate length, and the legs aren't so Yao Ming-like and look more like the real NBA proportions," explains producer Eric Boenisch. "The old player model we had in the game for about four or five years, and we had used a guy (in motion-capture) who was 6-6 and had really short arms and it showed in the game."
ESPN ARCADE
The sequel to our most popular game is here. How's your return?

Run timed routes, beat DB's to the end zone and score.

Hit your receivers, dodge defenders and rack up TDs.