March, 10, 2011
03/10/11
5:05
PM ET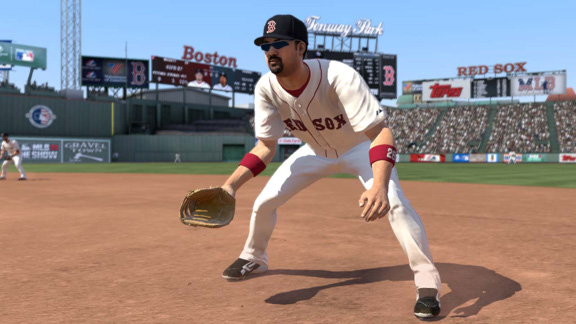 SonyLook for the Red Sox to have a monster season if "MLB 11 The Show's" simulation is any indication.
Last season, the Giants got hot at the right time, overtaking Adrian Gonzalez and the Padres in the National League West to sneak into the postseason, then rode the magic of every beard, outcast, and freak on their roster to rage their way to a World Series win.
This year, the beards are back, but Adrian Gonzalez has taken his talents to Boston where, according to the season simulation I performed utilizing the artificial intelligence of the new video game, "MLB 11 The Show," he leads the Red Sox to an unbelievable 109 win season and a showdown against the defending champs in October.
But before we get to the World Series, here's a look at how the statistical leaders and award winners from each division shook out during the sim:
"MLB 11: The Show" -- Statistical Leaders
Stat/Award
National League
American League
Batting Average
Albert Pujols (.329)
Joe Mauer (.354)
Hits
Prince Fielder (198)
Adrian Gonzalez (208)
Doubles
Matt Kemp (52)
Jacoby Ellsbury (56)
Triples
Matt Kemp (9)
Carl Crawford (14)
Home Runs
Prince Fielder (50)
Mark Teixeira (49)
RBI
Prince Fielder (140)
Andrian Gonzalez (160)
Runs
Hanley Ramirez (112)
Andrian Gonzalez (133)
Stolen Bases
Michael Bourn (68)
Jacoby Ellsbury (65)
Slugging Percentage
Albert Pujols (.618)
David Ortiz (.676)
OPS
Albert Pujols (1.024)
David Ortiz (1.096)
Wins
Zach Greinke (19)
John Lackey (20)
Saves
Heath Bell (52)
Kevin Gregg (47)
ERA
Roy Halladay (2.51)
CJ Wilson (3.15)
Strikeouts
Tim Lincecum (231)
John Lester (221)
Complete Games
Zach Greinke (6)
Felix Hernandez (7)
WHIP
Cliff Lee (1.18)
Felix Hernandez (1.24)
Award Winners
Award
National League
American League
MVP
Prince Fielder
Adrian Gonzalez
Cy Young
Zach Greinke
John Lackey
Sliver Slugger
Albert Pujols
Joe Mauer
Rolaids Relief
Huston Street
Kevin Gregg
As for the standings, here's a quick look at the results:
Standings
Place
AL East
AL Central
AL West
NL East
NL Central
NL West
1
Boston
Cleveland
Seattle
Philadelphia
St. Louis
San Francisco
2
NY Yankees
Minnesota
Oakland
NY Mets
Chi. Cubs
Colorado
3
Baltimore
Chi. White Sox
Texas
Atlanta
Milwaukee
LA Dodgers
4
Tampa Bay
Detroit
LA Angels
Washington
Cincinnati
San Diego
5
Toronto
Kansas City
----
Florida
Houston
Arizona
6
----
----
----
----
Pittsburgh
----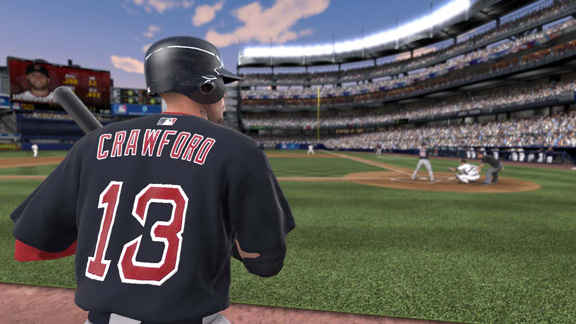 SonyCarl Crawford plays a major role in Boston's match-up against the Giants.
When it comes to the World Series, Adrian Gonzalez played the role of hero (and MVP), blasting four home runs in five games to help lead Boston to the 4-1 series win. Jacoby Ellsbury also played huge for the Sox, pounding four doubles and stealing six bases against San Francisco, setting the table for the big bats following him in the lineup. Carl Crawford added three triples and six RBI as Boston had no problem pounding the ball against the Giants celebrated pitching staff. Looks like it's finally time to shave those beards.
ESPN ARCADE
The sequel to our most popular game is here. How's your return?

Run timed routes, beat DB's to the end zone and score.

Hit your receivers, dodge defenders and rack up TDs.