January, 18, 2012
01/18/12
1:44
PM ET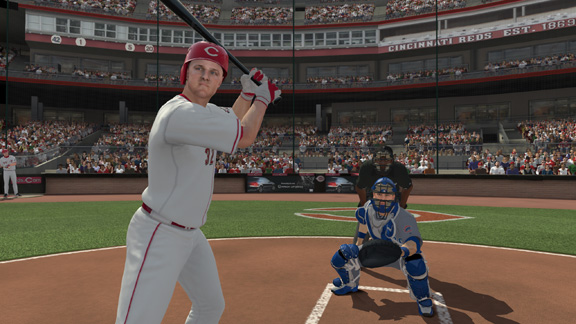 "MLB 2K12" hopes to be the most realistic edition of the baseball franchise.
Justin Verlander just hung a slider to Albert Pujols. And while Pujols was a fraction out in front, fouling the pitch off down the line, Verlander won't be so lucky next time he throws the same pitch.
That's because with "MLB 2K12's" new Dynamic A.I., hitters will now remember how certain pitchers attack them, and if a pitch fails in one at-bat, the effectiveness of that pitch will suffer, not only in the same at-bat, but later on in the game if Verlander hangs another slider in Pujols' direction.
On the flip side, if Verlander's fastball is so nasty that Pujols goes down swinging, the next time they face-off, his fastball will continue to bite, and his fastball ratings will increase in performance.
This is just one of the new directions "MLB 2K12" is heading, as the game's designers are looking to further intensify the showdown between hitters and pitchers, making every pitch matter on a level unseen in virtual baseball.
Read More »
ESPN ARCADE
The sequel to our most popular game is here. How's your return?

Run timed routes, beat DB's to the end zone and score.

Hit your receivers, dodge defenders and rack up TDs.