San Diego 17, Denver 9
Can Tebow-mania run wild for another week?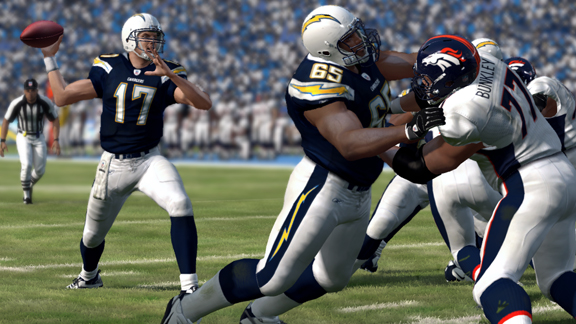 EA Sports
Player of the Game: Vincent Jackson
Watching as the Tim Tebow haters try to cope with the quarterback's winning ways has been one of the best sub-plots of the season. Can Tebow keep on keeping on against the Chargers? According to "Madden," don't count on it, as Tebow has a tough time running and passing, as San Diego finally gets back in the win column with a hard-fought 17-9 victory.