Kansas City 10, Houston 17
Texans score 17 straight points to beat the Chiefs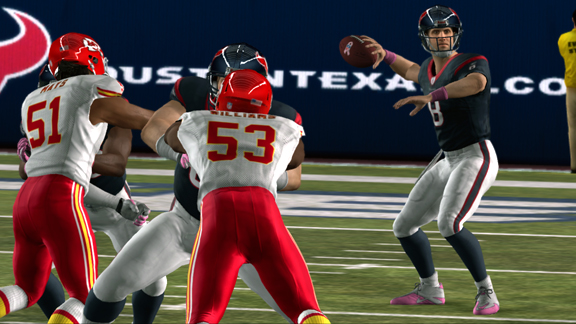 EA Sports
Just last week, the Chiefs were the only undefeated team left in the league. Now, according to "Madden," they're about to lose their second straight game. The Chiefs actually jumped out to an early 10-0 lead in the first quarter, but they couldn't get back on the scoreboard as Houston dominated both sides of the football to pick up the 17-10 win.
Player of the Game: Andre Johnson
ESPN ARCADE
The sequel to our most popular game is here. How's your return?

Run timed routes, beat DB's to the end zone and score.

Hit your receivers, dodge defenders and rack up TDs.