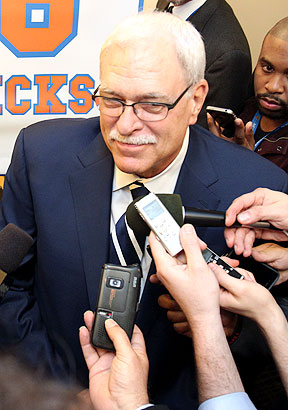 Nathaniel S. Butler/NBAE via Getty Images
ICYMI...
The Knicks are expected to finalize a deal with Phil Jackson before the end of the week. How will Jackson fare in New York?
In case you missed it:


-Mike & Mike: Will Jackson be competitive enough for the job?



-Avery Johnson: What role would Jackson play in New York?



-Stephen A. Smith: What could Jackson gain from this move?



-Tom Penn: Jackson has a unique ability to connect with talent



-Chris Broussard: Jackson would bring instant credibility to New York