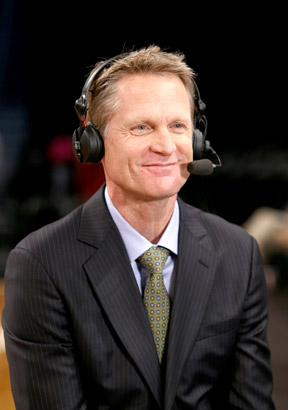 Debby Wong/USA TODAY Sports
ICYMI...
Mike Woodson has been fired by the Knicks. Who could replace Woodson as New York's coach and what does this move mean for the team's future?
-NBA Lockdown: Steve Kerr is the natural choice for the Knicks' next coach



-Bill Simmons: Why would Kerr want that job?



-Stephen A. Smith: Is Kerr a hot commodity?



-Mike & Mike: The Knicks can't afford to wait



-Ian O'Connor: What is Phil Jackson's plan?



-Mike Lupica: How does Mike Woodson's dismissal impact Carmelo Anthony's future?



-Ian Begley: Could Phil Jackson wind up coaching the Knicks?