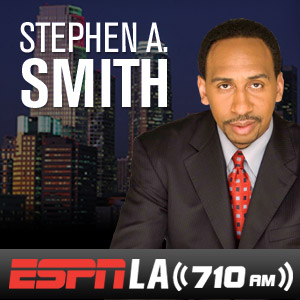 ESPN: Stephen A. Smith
A native of Hollis, Queens, who built his foundation as a journalist over the course of 14 years in New York and Philadelphia, Stephen A. Smith rounds out the sports day with exclusive interviews, insider knowledge and an in-your-face style, accentuated with a perspective rarely seen or heard in mainstream media.
Podcast Help

New to Podcasts?
It's easy. All you have to do is click the iTunes button below to subscribe to this podcast.

If you don't already have iTunes, you can download it here.
Podcasts You May Also Like
Instant Feedback

Don't see a show here that you'd like to hear? Or if you have any other thoughts or comments.