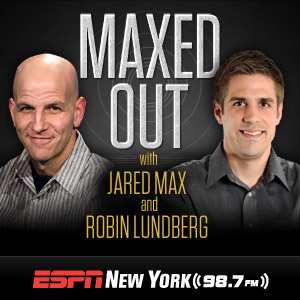 ESPN New York: Jared Max & Robin Lundberg
With no respect for anything but the truth, Jared Max and Robin Lundberg deliver a no-nonsense, yet, highly creative and lighthearted, thought-provoking morning sports show to the tri-state sports fan.
You can follow Jared at
@Jared_Max

and Robin at
@Robinlundberg

. Also, you can check out the "
Maxed Out In The Morning Show
" page.