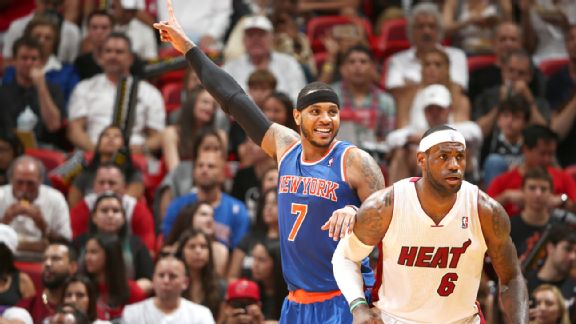 Nathaniel S. Butler/Getty ImagesBrian Windhorst tells the guys about the chances that LeBron and Melo could team up and much more.
• SMU coach Larry Brown comments on NBA stars' arrangements to play together, the Spurs' championship win, the concept of amateurism and Joel Embiid's draft stock. Brown

• ESPN NBA Insider Brian Windhorst covers whether LeBron James will return to the Cavaliers, contenders to woo James, Carmelo Anthony's future and where James and Anthony could play together. Windhorst

• ESPN New York 98.7 FM's Stephen A. Smith talks about LeBron James' decision to opt out of his contract and teams that have the best chance to sign James. Smith

• Sports Illustrated's Chris Mannix weighs in on LeBron James' motivations for opting out of his contract, candidates to sign James, Carmelo Anthony's future and Joel Embiid's draft position. Mannix

BEST OF MASTERMINDING A MOVE?