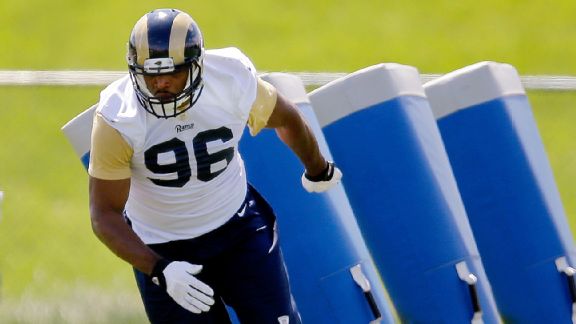 AP Photo/Jeff RobersonJeff Fisher tells the guys about Tony Dungy's controversial remarks regarding Michael Sam and more.
• Rams coach Jeff Fisher discusses the attention that Michael Sam has received during training camp, Tony Dungy's controversial comments, St. Louis' upcoming season and more. Fisher

• Texans DE J.J. Watt weighs in on the start of training camp, Jadeveon Clowney's potential, Andre Johnson's future in Houston, his team's upcoming season and more.
Watt

• Texas coach Charlie Strong comments on preparing for his first season with the Longhorns, whether the Big 12 needs a conference title game, the treatment of student-athletes and more. Strong

• NASCAR's Brad Keselowski takes Twitter questions from fans. Keselowski


Inside The Huddle
3:30 p.m. - 4:30 p.m. ET
Listen


Updates |

Deportes

BEST OF MIKE & MIKE PODCAST
JAYSON STARK'S MLB TRIVIA
Adrian Gonzalez has hit at least 20 home runs in eight of the last nine seasons. Three other active players have achieved 20 home runs in each of the last nine seasons. Who are they? Listen

FRANK CALIENDO
Our favorite moments with Frank Caliendo:
-Watch: 'A Visit from St. Nicholas'


-Watch: William Shatner


-Listen: #GolicButtPhoto voicemails


-Watch: Donald Trump


-Listen: Trick-or-Treat


-Watch: Stephen A. Smith


-Watch: Mel Kiper Jr.


-Watch: Charles Barkley


-Watch: Allen Iverson's rant


-Watch: Remembering Robin Williams


-Watch: LeBron James' letter

OFF-MIKES EPISODES
View episodes of ESPN.com's first Emmy winner, "Off-Mikes," a series based on the interactions of Greeny and Golic on "Mike & Mike."
-"Snook, Line and Sinker"


-"Wee-Wee Mon Sewer"


-"Raging Bull-Oney"


-"Bend It Like Golic"


-"The Wettest Yard"


-"Pomp You Up"


-"Throw Momma from the Chair"


-"Air Force Ton"


-"Night of the Living Chippers"

BEST OF DISTRACTION REACTION?