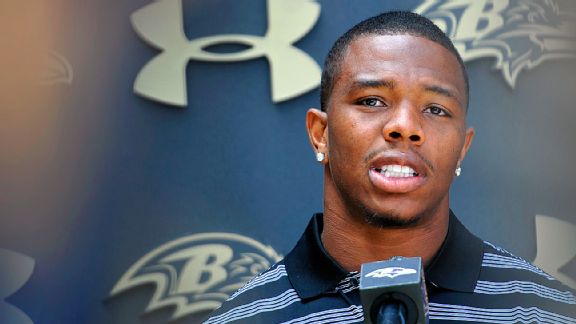 AP Images/Gail BurtonSal Paolantonio tells Sedano and Stink about Ray Rice's apology, the NFL's handling of Rice and more.
• ESPN NFL reporter Sal Paolantonio recaps Ray Rice's news conference. Paolantonio

• ESPN's Jemele Hill reacts to Ray Rice's apology during his news conference. Hill

• espnW's Jane McManus talks about Ray Rice's apology during his news conference. McManus


The Dan Le Batard Show
4:00 p.m. - 7:00 p.m. ET
Listen


Updates |

Deportes

NCAA TOURNAMENT BET PAYOFFS
Mike Greenberg completes the latest installment of the guys' bracket wager payoff. Photos


Watch: Greeny Milks a Cow


Watch: Greeny Gets Waxed


Watch: Greeny Competitively Eats


Watch: Greeny Sings Vanilla Ice

JAYSON STARK'S MLB TRIVIA
This season, Clayton Kershaw has struck out more than 200 hitters for the fifth time in his career. Only two other active pitchers have achieved at least five seasons with 200 strikeouts. Who are these players? Listen

BEST OF APOLOGY ACCEPTED?