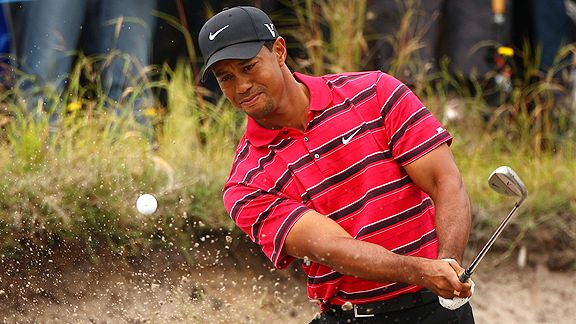 Ryan Pierse/Getty ImagesTiger Woods joined Mike & Mike on Thursday to discuss his past year and look ahead to the future.
• Golfer Tiger Woods addresses what has transpired with him in the past year and explains how he is rebuilding his life. He talks about what he has learned, his kids, his return to golf, his relationship with Dr. Anthony Galea and much more. Listen

You can catch Tiger in the Chevron World Challenge featuring 18 of the top Tour players December 1-5 at the Sherwood Country Club in Thousand Oaks, California. Visit tigerwoodsfoundation.org for more information and to buy tickets online.
• ESPN NFL analyst Mark Schlereth previews the game between the Dolphins and the Bears. Plus, Schlereth talks about the Colts-Patriots rivalry and plays a game of "True/False." Listen

• NFL on FOX analyst Brian Billick explains how he would try to stop Eagles QB Michael Vick. Plus, Billick previews Bears-Dolphins and says the Jets are right up there with the best teams in the NFL. Listen

• Michigan State coach Tom Izzo shares what he's learning about his team early in the college basketball season and whether he thinks money is becoming too big of an influence in college sports. Listen

• ESPN college football analyst Lou Holtz explains how prevalent faking injuries is in college football, shares his thoughts on the Cam Newton situation at Auburn and takes a look ahead to the games on Saturday. Listen

• ESPN college football reporter Jenn Brown helps preview UCLA-Washington. Listen

• Four-time NASCAR Sprint Cup champion Jimmie Johnson shares what he's thinking heading into the final race. Johnson says he isn't feeling pressure because based on his current position, he doesn't have anything to lose. Listen