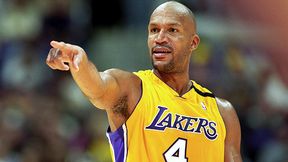 Matt A. Brown/Icon SMIRon Harper will join Mike & Mike.
Friday morning, Doug Gottlieb and Chris Broussard host from the Bristol, CT studios on ESPN Radio, ESPNRadio.com and ESPN2.
Joining Doug and Chris will be ESPN MLB Insider Buster Olney (7:15 a.m. ET), ESPN Dallas' Chuck Cooperstein (7:30 a.m.), ESPN.com Heat Index writer Brian Windhorst (7:45 a.m.), ESPN NBA analyst Jon Barry (8:15 a.m.), ESPN.com Heat Index writer Michael Wallace (8:30), five-time NBA champion Ron Harper (8:45 a.m.), ESPN Dallas' Jeff Caplan (9:00 a.m.), the newly retired Shaquille O'Neal (9:30 a.m.) and USGA executive director Mike Davis (9:45 a.m.).
You can get in touch with Mike & Mike by emailing (mikeandmike@espnradio.com), texting to 73776, tweeting to the guys at twitter.com/MikeAndMike or interacting with us on Facebook at facebook.com/ESPNMikeAndMike-- we'll be with you from 6 a.m. to 10 a.m. ET.

SportsCenter AllNight
1:00 a.m. - 6:00 a.m. ET
Listen


Updates |

Deportes

espngolic

Mike Golic


"@RestylerDoug: @espngolic had dinner with jake last night at higher ground. What a great kid. Good job." Glad to hear it, thanks
about 10 hours ago

Espngreeny

Mike Greenberg


Really don't have words to describe our horror and sadness at the brutal murder of James Foley. Our thoughts with his family and friends.
about 11 hours ago

MikeAndMike

Mike & Mike


ENTER THE POD: breaking news out of Cleveland, @OSUCoachMeyer , @LAClippers Doc Rivers and MORE http://t.co/Q8q6C2E5Jq
about 14 hours ago

espngolic

Mike Golic


"@brayric: @espngolic Are you going to be at the Bass Pro Shop grand opening in Bristol, TN today??" Yes I am, looking forward to it
about 16 hours ago

MikeAndMike

Mike & Mike


New era in LA and @LAClippers coach Doc Rivers joins the show to talk about his new ownership LISTEN http://t.co/g60Zslb2ha
about 16 hours ago

MikeAndMike

Mike & Mike


Joining the show @MaryKayCabot to talk about Brian Hoyer named as @Browns starter LISTEN http://t.co/g60Zslb2ha
about 17 hours ago

MikeAndMike

Mike & Mike


BREAKING @MaryKayCabot #Browns announce Brian Hoyer is their starter over Johnny Manziel.
about 18 hours ago

MikeAndMike

Mike & Mike


"If you want to be cool, you gotta free one of your hands up" @criscarter80 #coolclass
about 18 hours ago

MikeAndMike

Mike & Mike


"Your gut starts to hurt. You walk over to see if he's okay, but it's a tough situation" @OSUCoachMeyer on what he felt when Miller was hurt
about 18 hours ago

MikeAndMike

Mike & Mike


Joining the show @OSUCoachMeyer on Braxton Miller's injury and the outlook for #Buckeyes football LISTEN http://t.co/g60Zslb2ha
about 19 hours ago

MMehtaNYDN

Manish Mehta


Hall of Famers Cris Carter & Michael Irvin see different things when they look at Jets WR Stephen Hill #nyj http://t.co/Rd2zEDNHlz
about 19 hours ago

MikeAndMike

Mike & Mike


Should Mike Pettine name Brian Hoyer or Johnny Manziel his QB starter? Let us know your thoughts with #BrownsStarter http://t.co/ItyK3XELXd
about 19 hours ago

MikeAndMike

Mike & Mike


What's going on inside #OhioStateFootball with Braxton Miller out for the year? Find out from @OSUCoachMeyer at 730ET http://t.co/vIm3uYh0Vj
about 20 hours ago

MikeAndMike

Mike & Mike


CC is with us along with @Espngreeny tune in and enjoy the NFL preseason discussion! @criscarter80
about 20 hours ago

MGolicJR57

Mike Golic Jr


New podcast up, @iRJerrell99 & I talk ongoing ND football investigation, academic support, and student-athlete life. http://t.co/2aLtnhfj9B
1 day ago

espngolic

Mike Golic


"@RossTuckerNFL: @espngolic If he gets $14 for that I will sign 100 of them every day for a month ..." Need to see his clients... Haha
1 day ago

espngolic

Mike Golic


"@RossTuckerNFL: Really hope this guy has a better retirement plan than this:http://t.co/qQypkkiEJl" 14 bucks wow, knew u were worth a lot
1 day ago

MikeAndMike

Mike & Mike


POD ALERT: @Realrclark25 on flipping Johnny and @jaysonst attempts to stump the guys http://t.co/GAiiPRaPhW
1 day ago

markschlereth

mark schlereth


Lots of Johnny Football apologists out there today! Remember just because you play a pro sport doesn't make a professional!
1 day ago

StinaSternberg

Stina Sternberg


You may have thought our most talked-about image of 2015 was the Paulina Gretzky cover. I think this might beat it. http://t.co/fzrbx7QFzo
1 day ago
NCAA TOURNAMENT BET PAYOFFS
Mike Greenberg completes the latest installment of the guys' bracket wager payoff. Photos


Watch: Greeny Milks a Cow


Watch: Greeny Gets Waxed


Watch: Greeny Competitively Eats


Watch: Greeny Sings Vanilla Ice

JAYSON STARK'S MLB TRIVIA
Todd Helton played all of his major league seasons with the Rockies. Three active players have remained with the same team for at least 12 seasons. Who are these individuals? Listen

BEST OF MIKE & MIKE ON ESPN RADIO: SHOW PREVIEW JUNE 3, 2011