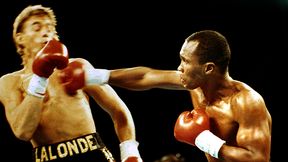 AP Photo/Staff/McLendonBoxing legend Sugar Ray Leonard will join the show.
Wednesday morning, Mike Greenberg and Mike Golic return back and better than ever from the Bristol, CT studios on ESPN Radio, ESPNRadio.com and ESPN2.
Joining Greeny and Golic will be ESPN MLB analyst John Kruk (7:15 a.m. ET), ESPN.com Heat Index writer Brian Windhorst (7:30 a.m.), ESPN NBA Insider Chris Broussard (8:00 a.m.), ESPN NBA analysts Tim Legler (8:45 a.m.), Jon Barry (9:15 a.m.) and Hubie Brown (9:30 a.m.) and boxing legend Sugar Ray Leonard (9:45 a.m.).
You can get in touch with Mike & Mike by emailing (mikeandmike@espnradio.com), texting to 73776, tweeting to the guys at twitter.com/MikeAndMike or interacting with us on Facebook at facebook.com/ESPNMikeAndMike-- we'll be with you from 6 a.m. to 10 a.m. ET.
MikeAndMike

Mike & Mike


Do you agree with @Espngreeny that Geno Smith can be a good NFL QB? #Jets
about an hour ago

MikeAndMike

Mike & Mike


Since @Espngreeny's @nyjets lost, he will do Friday's show wearing a @ChicagoBears jersey & we'll play Chicago related songs all show long.
about an hour ago

MikeAndMike

Mike & Mike


Want to win a trip to a college football bowl game?? CLICK HERE and answer our trivia question: http://t.co/Is90bANRhs
about an hour ago

MikeAndMike

Mike & Mike


How's the Greenberg household after the Bears beat the Jets last night? Plus @TWaddle87 @miketirico & @jawsespn http://t.co/eKCR2pVKhF
about 2 hours ago

StacyGSG

StacyGSGreenberg


http://t.co/JMHpIUC38p.Worth.A.Thousand.Words@ChicagoBears@nyjets#GetReadyGreeny http://t.co/pfLvRz0SRc
about 3 hours ago

MikeAndMike

Mike & Mike


Assuming @Espngreeny makes it through tonight's game, here's an early look at Tuesday's show... http://t.co/dLwxWY4JiH
about 10 hours ago

RichCimini

Rich Cimini


Tired of the ugliness in the NFL? Check out this feel-good piece on @DavidNelson86 by @ReillyRick. #nyj http://t.co/eClxOKHbQC
about 11 hours ago

espngolic

Mike Golic


"@JennyFuce: @espngolic ok ok, the cupcakes were BOMB." See glass half full
about 13 hours ago

espngolic

Mike Golic


"@JennyFuce: Alright I'm ready to retire!!!" Come on, first day, tell us how much you loved it
about 13 hours ago

MikeAndMike

Mike & Mike


Mike & Mike on NFL Week 3, Roger Goodell's press conference on Friday, Jameis Winston's suspension and more: http://t.co/TAU4q5LT02
about 13 hours ago

espngolic

Mike Golic


Just to throw in some good sports stuff, the Derek Jeter Gatorade commercial is fantastic
about 15 hours ago

espngolic

Mike Golic


"@CunananEc: @espngolic Dreams of Golic http://t.co/kGj81koolj" that is awesome
about 15 hours ago

judybattista

Judy Battista


Takeaway from this press conference: it's every man for himself out there now. Everybody throwing everybody else under every possible bus.
about 15 hours ago

Chilis

Chili\'s Grill & Bar


Today's the big day! Come to a participating Chili's and we'll donate today's profits (at least $100k!) to @StJude! http://t.co/xrUwg5GwSl
about 17 hours ago

RebeccaLobo

Rebecca Lobo


We adopted this beautiful dog for @SteveRushin 's birthday. One of them is allergic to the other. Any guesses? http://t.co/OGRKNis3sr
about 17 hours ago

ZTrain1

Mark Zona


Having a great time taping a ZAFS with this guy- Kevin VanDam. We are crushin' HOGS today! (more photos to come... http://t.co/78vPiXValP
about 19 hours ago

espngolic

Mike Golic


Today is #DonateProfitsDay for the #GiveHope campaign! Head to @Chilis today when at least $100k in profits goes to @StJude!
about 21 hours ago

Espngreeny

Mike Greenberg


Oh, I am looking forward to this.https://t.co/fRCU2rvMgw@FrankCaliendo
about 21 hours ago

Espngreeny

Mike Greenberg


I couldn't pull it off.RT@"@Yo_Q_Crush: we dont believe you greeny... if its so cool replicate the oufit and wear it on the show!!!"
about 21 hours ago

Espngreeny

Mike Greenberg


I know I'm going to be on an island here, but, I think it's a cool look.https://t.co/c7pK8AT9JT
about 21 hours ago
NCAA TOURNAMENT BET PAYOFFS
Mike Greenberg completes the latest installment of the guys' bracket wager payoff. Photos


Watch: Greeny Milks a Cow


Watch: Greeny Gets Waxed


Watch: Greeny Competitively Eats


Watch: Greeny Sings Vanilla Ice

JAYSON STARK'S MLB TRIVIA
This season, Clayton Kershaw has struck out more than 200 hitters for the fifth time in his career. Only two other active pitchers have achieved at least five seasons with 200 strikeouts. Who are these players? Listen

BEST OF MIKE & MIKE ON ESPN RADIO: SHOW PREVIEW JUNE 8, 2011