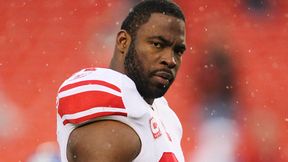 John Munson/The Star-Ledger/US PresswireGiants DE Justin Tuck will join the show.
Wednesday morning, Mike Greenberg and Mike Golic are back and better than ever from the Bristol, CT studios on ESPN Radio, ESPNRadio.com and ESPN2 (6-7 a.m. ET), ESPN News (7-9 a.m.) and ESPN Classic (9-10 a.m.).
Joining Greeny and Golic will be ESPN MLB analyst John Kruk (7:15 a.m.), ESPN NFL Insider Chris Mortensen (8:45 a.m.) and New York Giants DE Justin Tuck (9:00 a.m.).
You can get in touch with Mike & Mike by emailing (mikeandmike@espnradio.com), texting to 73776, tweeting to the guys at twitter.com/MikeAndMike or interacting with us on Facebook at facebook.com/ESPNMikeAndMike-- we'll be with you from 6 a.m. to 10 a.m. ET.

LeBron James Special with Ryen Russillo
7:00 p.m. - 9:00 p.m. ET
Listen


Updates |

Deportes

MikeAndMike

Mike & Mike


So many items, so many experiences. Don't miss out on a chance to help @TheVFoundation battle cancer. BID NOW http://t.co/fNPZ7hlPK0
7 minutes ago

Espngreeny

Mike Greenberg


Pacific Dunes. Off the charts spectacular. Scenery, greens, tons of ocean views. Top five I've played in USA, easily. http://t.co/va9bjQPB5L
about an hour ago

espngolic

Mike Golic


"@carthagecollier: @espngolic @billy_owens I'm guessing there will no "nutrition fact sheets" or "lite menus" in your place?" None
about 2 hours ago

espngolic

Mike Golic


"@billy_owens: @espngolic will golic's beer and donuts be a diner, drive in or dive??" Uhhhh all 3
about 2 hours ago

espngolic

Mike Golic


"@BraxstonCave52:Got engaged to this beautiful girl today @nataliekaye9 http://t.co/l0fTS7obwj" congrats @BraxstonCave52 and @nataliekaye9
about 2 hours ago

JGolic88

Jake Golic


Anyone in cincy wanna golf this weekend? Just got a new set! http://t.co/q0K46n8Rd7
about 3 hours ago

espngolic

Mike Golic


"@HollowPoint40: @espngolic @Cranesrooster @darthlucian88 I've got the perfect salad for you, Golic. http://t.co/2NBOsSbB7d" that works
about 3 hours ago

espngolic

Mike Golic


"@Cranesrooster: @espngolic @darthlucian88 and Oreo's for croutons" nice touch
about 3 hours ago

MikeGolicHOFInc

Mike Golic HOF Lobby


From @PlainDealer: Golic to open restaurant in vacant flophouse on Euclid Ave. 2nd biggest story in Cleveland today. http://t.co/lUL55vIrW5
about 4 hours ago

MikeAndMike

Mike & Mike


You can own a piece of history! Bid on this signed LeBron #Heat jersey now http://t.co/VgRowTPlyr Help @TheVFoundation #DontEverGiveUp
about 5 hours ago

espngolic

Mike Golic


"@darthlucian88: @espngolic come on golic got to have a salad for girls and greeny"yep broken up donuts in a bowl with icing as the dressing
about 7 hours ago

espngolic

Mike Golic


"@EA_Dad: @espngolic Absurd money has a way of helping with differences." He was getting that money anywhere he went
about 7 hours ago

espngolic

Mike Golic


"@thevhb: @espngolic already one: @brewnuts . Place is fantastic." Where is that place.,.. Maybe I can bring it to Cleveland
about 7 hours ago

espngolic

Mike Golic


"@Mr_Bullseye: @espngolic and don't forget the brats" true..... Just know whatever I open will have 0 healthy choices
about 7 hours ago

espngolic

Mike Golic


"@Birdman_33: @espngolic @Brewnuts" ohhhhh that's really good
about 7 hours ago

espngolic

Mike Golic


"@1irishchocolate: @espngolic Cleveland is cursed Mr.Golic" it's gotta end at some point @1irishchocolate
about 7 hours ago

espngolic

Mike Golic


Time to open up a business in downtown Cleveland....how about..."Beers and Donuts"
about 7 hours ago

espngolic

Mike Golic


Huge news for Cleveland, great move by LeBron, showing you can put differences aside, just need a happy championship ending.
about 7 hours ago

Espngreeny

Mike Greenberg


RT "@RJinVegas: #Cavs at 4/1 are now FAVORED to win the #NBA Title at @BovadaLV"
about 8 hours ago

Espngreeny

Mike Greenberg


RT "@CariChampion: Let's be honest , Savannah told us on Instagram a few weeks back!!!!"
about 8 hours ago
MIKE & MIKE AT THE MLB ALL-STAR GAME
NCAA TOURNAMENT BET PAYOFFS
Mike Greenberg completes the latest installment of the guys' bracket wager payoff. Photos


Watch: Greeny Milks a Cow


Watch: Greeny Gets Waxed


Watch: Greeny Competitively Eats


Watch: Greeny Sings Vanilla Ice

JAYSON STARK'S MLB TRIVIA
Miguel Cabrera will start in his ninth MLB All-Star Game on July 15. Only two other active players have participated in more Midsummer Classics than him. Who are these individuals? Listen

BEST OF MIKE & MIKE ON ESPN RADIO: SHOW PREVIEW JUNE 29, 2011