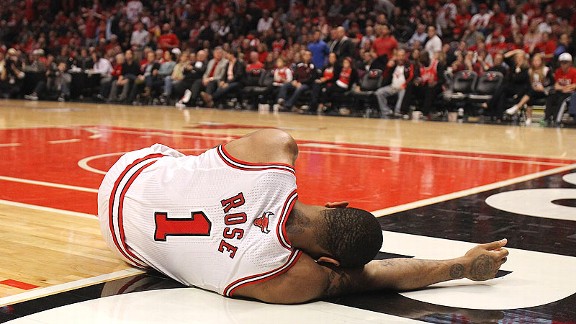 Jonathan Daniel/Getty ImagesJalen Rose tells the guys about Derrick Rose's season-ending injury, Rajon Rondo's ejection and more.
• ESPN NBA analyst Jalen Rose weighs in on Derrick Rose's injury, Rajon Rondo's ejection, Andrew Bynum's triple-double, Clippers-Grizzlies, the Heat and more. Rose

• ESPN's Mel Kiper Jr. evaluates the performances by the Bengals, Eagles, Colts, Buccaneers, Bills, Dolphins, Jets, Seahawks, Patriots and more teams during the NFL draft. Kiper Jr.

• ESPN's Todd McShay talks about how the Jets, Patriots, Eagles, Packers, Buccaneers, Redskins, Seahawks, Broncos and more teams fared during the NFL draft. McShay

• ESPN NFL analyst Herm Edwards weighs in on how Philadelphia, Pittsburgh, New England, Seattle, Denver, Washington and Jacksonville fared in the draft. Edwards

• ESPN MLB Insider Buster Olney dishes on the Angels' slow start, Albert Pujols, Yu Darvish, early-season surprises, the Yankees' rotation, Brian Cashman and more. Olney

• Chicago's ESPN 1000's Stacey King discusses the impact of Derrick Rose's season-ending injury, how far the Bulls can advance in the playoffs without Rose and Rajon Rondo. King

• ESPN LA 710's Dave Miller covers Clippers-Grizzlies, Andrew Bynum's triple-double, Rajon Rondo's ejection, Derrick Rose's season-ending injury and more. Miller

• Greeny and Golic react to Derrick Rose's torn ACL, the Clippers' comeback win over the Grizzlies, Rajon Rondo's ejection, Andrew Bynum's triple-double and more. Listen

-Check out today's podcast for more Mike & Mike. Listen