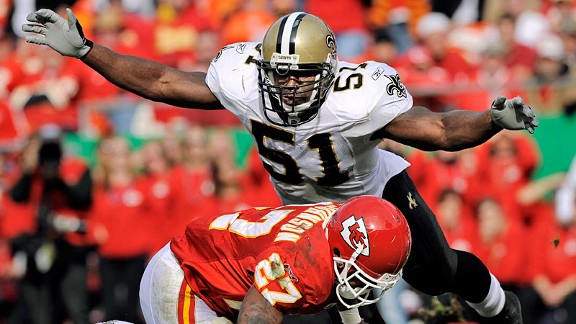 AP Photo/Reed HoffmannAdam Schefter tells Greeny and Adnan Virk about Jonathan Vilma, Roger Goodell and much more.
• ESPN NFL Insider Adam Schefter shares his thoughts on the possibility of the NFL reducing Jonathan Vilma's season-long suspension and more. Schefter

• ESPN NFL analyst Eric Mangini covers the report that the NFL could reduce Jonathan Vilma's suspension, the death of Andy Reid's son, Curtis Martin, the Hall of Fame and more. Mangini

• ESPN reporter John Barr talks about the atmosphere at the Eagles' training camp following the death of Andy Reid's son. Barr

• ESPN MLB Insider Buster Olney weighs in on whether the Dodgers came close to acquiring Cliff Lee, Stephen Strasburg's future, the Reds' success, Ichiro Suzuki and more. Olney

• Greeny and Adnan react to the report that says the NFL is willing to consider a reduction of Jonathan Vilma's suspension and more. Listen

-Check out today's podcast for more Mike & Mike. Listen

PODCASTS
A daily offering of the best of ESPN Radio's Mike and Mike.