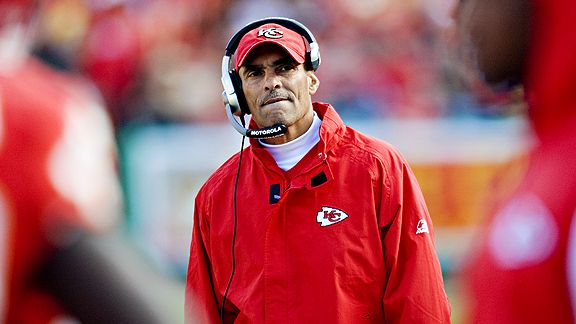 Wesley Hitt/Getty ImagesHerm Edwards tells Greeny about what fans and the media don't see from NFL coaches and more.
• ESPN NFL analyst Herm Edwards tells Greeny about how NFL coaches relate to their players. Edwards says much more goes into coaching than what happens on the field. Edwards

• ESPN NFL Insider Adam Schefter dishes on Trent Richardson, Joe Haden, Plaxico Burress' future, whether there will be a settlement between Jonathan Vilma and the NFL and more. Schefter

• ESPN legal analyst Lester Munson talks about his expectations for U.S. District Judge Ginger Berrigan's ruling on Jonathan Vilma's temporary restraining order against the NFL. Munson

• Pro Football Hall of Famer Jim Kelly comments on Tim Tebow's role with the Jets, whether Tebow's presence hinders Mark Sanchez's ability to be a leader, the Bills and more. Kelly

-Check out today's podcast for more Mike & Mike. Listen

PODCASTS
A daily offering of the best of ESPN Radio's Mike and Mike.