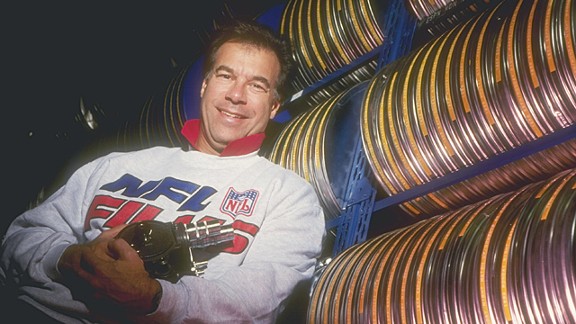 Scott Halleran /AllsportAdam Schefter tells the guys about Steve Sabol's legacy, the NFL's replacement referees and more.
• ESPN NFL Insider Adam Schefter dishes on Steve Sabol's legacy, the performance of the replacement referees, Roger Goodell, the suspensions for illegal bounties and more. Schefter

• Monday Night Football's Jon Gruden weighs in on Buccaneers-Giants, Eli Manning's late-game success, Peyton Manning, Jay Cutler, Packers-Seahawks and more. Gruden

• ESPN NFL analyst Brian Dawkins discusses Buccaneers-Giants, Jay Cutler's demeanor, being Tim Tebow's teammate with the Broncos and more. Dawkins

• College GameDay's Kirk Herbstreit covers Michigan-Notre Dame, Clemson-Florida State, Stanford's upset of USC, the state of the Pac-12 and more. Herbstreit

• ESPN MLB analyst John Kruk comments on Miguel Cabrera's pursuit of a Triple Crown, the AL MVP candidates, the NL wild-card races and more. Kruk

• Notre Dame G Mike Golic Jr. talks about being named to the 2012 Allstate AFCA Good Works Team, the Fighting Irish's 3-0 start and more. Golic Jr.

• Greeny and Golic share their thoughts on the death of Steve Sabol and the impact that Sabol made on the NFL and the coverage of sports. Listen

• Greeny and Golic wonder if Roger Goodell has been too busy to check his voicemail from the NFL's replacement referees. Listen