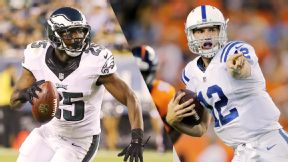 Getty ImagesGreeny and Golic will recap Eagles-Colts and more.
Greeny and Golic welcome former Dolphins OL coach
Jim Turner (7:00 a.m. ET)
, ESPN NFL analyst
Cris Carter (8:00)
, His & Hers'
Jemele Hill (8:10)
, ESPN NFL analyst
Brian Dawkins (8:30)
and NFLPA president
Eric Winston (9:10)
to the show on Tuesday.
Get in touch with Mike & Mike by emailing (mikeandmike@espnradio.com) or tweeting (@MikeAndMike) the guys -- we will be with you from 6-10 a.m. ET. Follow all of the action on ESPN2, ESPN Radio and ESPNRadio.com.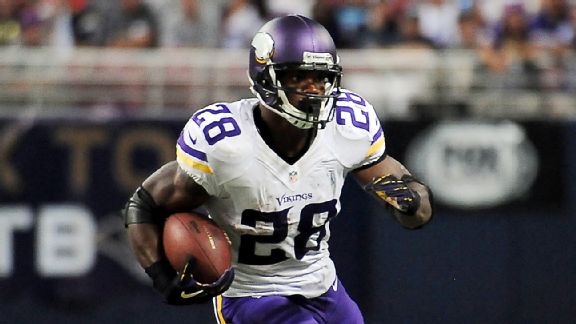 AP Photo/L.G. PattersonAdam Schefter tells the guys about the charges against Adrian Peterson, RG III's injury and more.
• ESPN NFL Insider Adam Schefter covers the Adrian Peterson situation and news from Week 2 in the NFL. Schefter

• ESPN NFL analyst Ron Jaworski discusses Robert Griffin III's injury, the Saints' 0-2 start, the Bills' 2-0 start and the latest off-the-field issues in the league. Jaworski

• ESPN NFL analyst Mike Ditka weighs in on the Bears' comeback win against the 49ers. Plus, he discusses the latest off-the-field issues in the NFL. Ditka

• ESPN NFL analyst Cris Carter shares a personal story that relates to Adrian Peterson's legal situation and offers his insight on what must be done to clean up the league. Carter

• The guys discuss Greeny's reaction to the Jets' loss to the Packers.
• CC, Greeny and Golic share their thoughts on the NFLPA's role in Roger Goodell's power.
Insider: Hear the full show
Listen to Mike & Mike -- commercial free, either streaming or as a podcast!
Not an insider? Sign up now »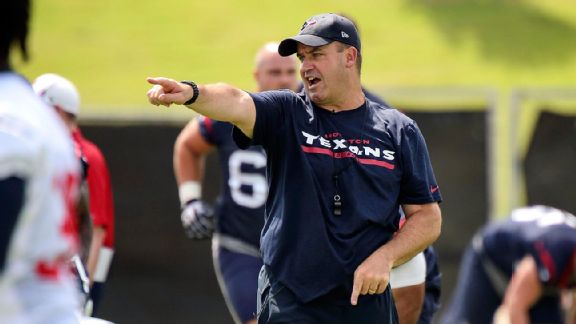 Andrew Richardson/USA TODAY SportsBill O'Brien tells the guys about J.J. Watt's contract extension, preparing for the Raiders and more.
• Texans coach Bill O'Brien comments on J.J. Watt's contract extension, Houston's Week 1 win, preparing to face the Raiders and talking with his team about the Ray Rice situation. O'Brien

• ESPN NFL analyst Cris Carter weighs in on the NFL's stance on domestic violence, Giancarlo Stanton's HBP and NFL teams that can't afford to go 0-2. Carter


• WBAL's Gerry Sandusky talks about the mood of Ravens fans in the wake of the Ray Rice situation and how Baltimore moved on to play the Steelers. Sandusky

• Greeny and Golic make their picks for Week 2 of the NFL season in the "Stone Cold Lead Pipe Locks." »
CC reacts to the fans who have supported Ray Rice in the wake of Rice's domestic violence incident.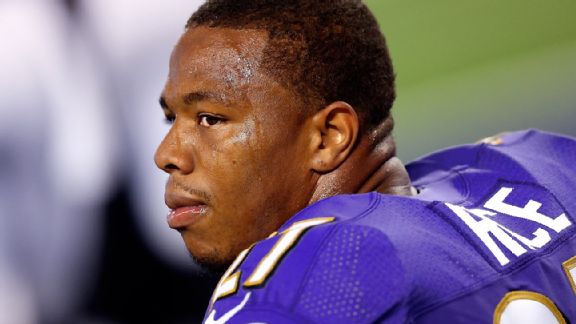 Ronald Martinez/Getty ImagesStink tells the guys about Ray Rice's initial suspension, owners' support for Roger Goodell and more.
• ESPN NFL analyst Mark Schlereth covers why the Ray Rice suspension was initially so short and says there's only one way Roger Goodell's job would be on the line. Schlereth

• Super Bowl XXXV champion Brian Billick weighs in on the Ray Rice situation and whether Roger Goodell's job is in trouble. Billick

• Ravens analyst Qadry Ismail talks about how Baltimore is moving on from the Ray Rice situation and how the team will fare against the Steelers. Ismail

• Lawyer John Dowd answers questions about how the NFL's internal investigation of the Ray Rice situation will work. Dowd