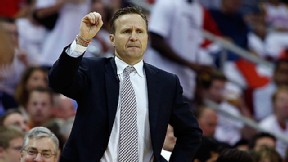 Scott Halleran/Getty ImagesGreeny and Golic will be joined by Scott Brooks.
Golic and Jorge Sedano welcome NCAA president
Mark Emmert (8:00 a.m. ET)
, Thunder coach
Scott Brooks (8:43)
, Heat F
Shane Battier (9:10)
and ESPN NBA analyst
Jon Barry (9:30)
to the show on Friday.
Get in touch with Mike & Mike by emailing (mikeandmike@espnradio.com) or tweeting (@MikeAndMike) the guys -- we will be with you from 6-10 a.m. ET. Follow all of the action on ESPN2, ESPN Radio or ESPNRadio.com.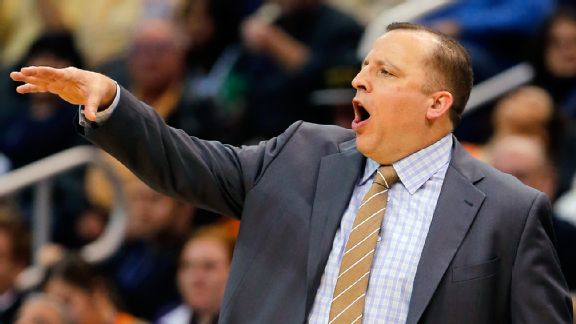 AP Photo/Matt YorkTom Thibodeau tells the guys about facing adversity this season, Joakim Noah's impact and more.
• Bulls coach Tom Thibodeau dishes on moving forward from adversity this season, Joakim Noah's influence on Chicago, the upcoming matchup against the Wizards, John Wall's development and more. Thibodeau

• Mavericks coach Rick Carlisle comments on his team's approach to the Grizzlies, preparing to face the Spurs, Dirk Nowitzki's impact on Dallas and the power forward position and more. Carlisle

• ESPN NBA analyst P.J. Carlesimo covers Amar'e Stoudemire's comments about Mike Woodson, whether Phil Jackson would coach the Knicks, resting star players at the end of the season and more. Carlesimo

• Greeny and Golic share their thoughts on the Jets' signing of Chris Johnson and the devaluation of the running back position. Listen

-Football Today »
-First Draft »
-Fantasy Focus: Football »
• Greeny and Golic share their thoughts on James Harden's comment that he would not shave his beard for $1 million and discuss what they would be willing to do for that amount of money.
• The guys continue their discussion about what they would and wouldn't do for $1 million.
• Greeny and Golic react to the news that Minnesota State-Mankato football players refused to practice for their former coach who was reinstated following a child pornography investigation.
Insider: Hear the full show
Listen to Mike & Mike -- commercial free, either streaming or as a podcast!
Not an insider? Sign up now »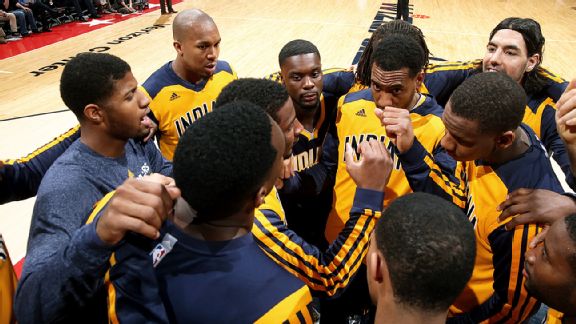 Ned Dishman/NBAE/Getty ImagesBruce Bowen tells the guys about whether the Pacers can win the NBA championship and much more.
• ESPN NBA analyst Bruce Bowen discusses whether the Pacers can win the NBA title, the root of Indiana's struggles, the Nets' potential, the Bulls' success, LeBron James' future and more. Bowen

• ESPN's Dan Dakich weighs in on the Pacers' potential in the playoffs, the most dangerous team in the Eastern Conference, Frank Vogel's future, changes to NCAA rules and more. Dakich

• Baseball Hall of Famer Tony La Russa comments on the use of MLB replay, issues with replay so far, the strike zone, the number of African-American MLB players and more. La Russa

-Baseball Tonight with Buster Olney »
-Behind the Dish with Keith Law »
-Fantasy Focus: Baseball »