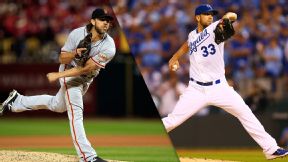 Getty ImagesThe guys will react to Game 1 of the World Series.
Greeny and Golic welcome Yankees 1B
Mark Teixeira (7:00 a.m. ET)
, Monday Night Football's
Jon Gruden (7:10)
and College GameDay's
Kirk Herbstreit (8:10)
to the show on Wednesday.
Get in touch with Mike & Mike by emailing (mikeandmike@espnradio.com) or tweeting (@MikeAndMike) the guys -- we will be with you from 6-10 a.m. ET. Follow all of the action on ESPN2, ESPN Radio and ESPNRadio.com.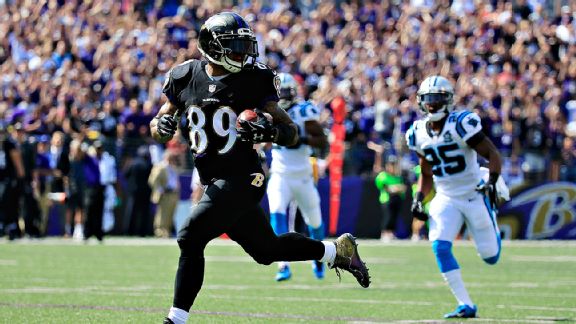 Rob Carr/Getty ImagesSteve Smith tells the guys and CC about transitioning to Baltimore's offensive system and much more.
• Ravens WR Steve Smith comments on his departure to Baltimore, transitioning to a new system, coverage he has faced on the field and preparing for the Bengals. Smith

• ESPN NFL analyst Herm Edwards offers his insight on concerns for the Seahawks, the state of the Steelers and the outlooks for the Ravens and the Bears. Edwards

• Comedian Kevin Hart talks about his stage names, his top five athletes in his phone contact list and the Cavaliers' chances to win the NBA title this season. Hart

• ESPN NFL analyst Cris Carter weighs in on the Steelers' win over the Texans, the Seahawks' defense and Kobe Bryant's personality. Carter


• Baseball Hall of Famer George Brett weighs in on the Royals' return to the World Series, players' mindset heading into the Fall Classic and Kansas City's bullpen. Brett

-Baseball Tonight »
-Fantasy Focus: Baseball »
• Greeny, Golic and CC discuss Golic's plan for washing the dishes while his wife is away for the week.
• The guys share their thoughts on how Golic is spending his week alone.
Insider: Hear the full show
Listen to Mike & Mike -- commercial free, either streaming or as a podcast!
Not an insider? Sign up now »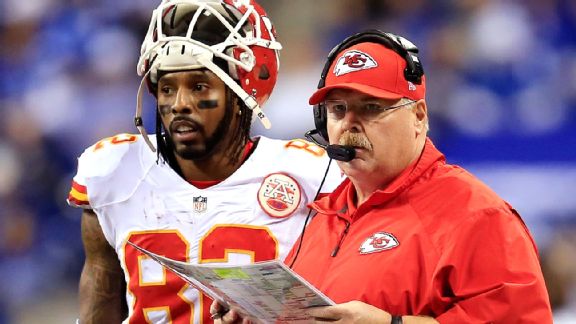 Rob Carr/Getty ImagesAndy Reid tells the guys and CC about beating the Chargers, Kansas City's development and more.
• Chiefs coach Andy Reid comments on his team's win over the Chargers, Cairo Santos' game-winning field goal, Kansas City's development and Peyton Manning's career. Reid

• ESPN NFL analyst Mike Ditka talks about Peyton Manning's record-breaking performance, the Bears' struggling defense and the Browns' disappointing loss. Ditka

• ESPN NFL analyst Cris Carter weighs in on Percy Harvin's departure for the Jets, Peyton Manning's career touchdown record and Florida State's win over Notre Dame. Carter


• Greeny and Golic react to Week 7 of the NFL season, including Peyton Manning's career touchdown record, Seahawks-Rams and the Jets' acquisition of Percy Harvin. Listen

• ESPN CFB analyst Danny Kanell discusses the plays in the Notre Dame-Florida State matchup and factors that will influence selection for the College Football Playoff. Kanell