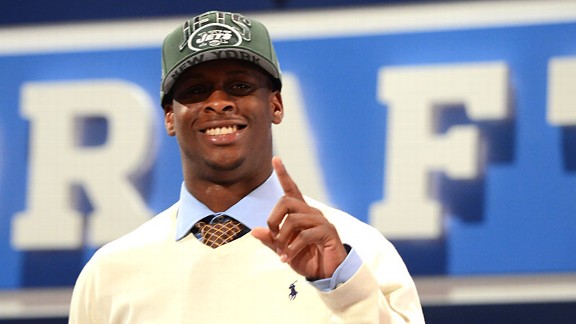 Allen Kee / ESPN ImagesThe guys give their takes on Geno Smith, Mark Sanchez, Mike Golic Jr. and more from the NFL draft.
• Eagles GM Howie Roseman gives his take on selecting Matt Barkley in the fourth round of the NFL draft, Chip Kelly's plans for Philadelphia and more. Roseman

• ESPN football guru Mel Kiper Jr. comments on the winners and the losers at the NFL draft, Tyler Wilson, Mike Glennon, Matt Barkley and more. Kiper Jr.

• ESPN NFL draft Insider Todd McShay discusses the winners and losers at the draft, which QB will be the first to take the field in 2013 and more. McShay

• ESPN Radio's Colin Cowherd covers Geno Smith, Mark Sanchez, Dwight Howard, the impact of Russell Westbrook's injury, the Heat's dominance and more. Cowherd

• Greeny and Golic react to the Steelers' signing of Mike Golic Jr., the Jets' selection of Geno Smith and more. Listen

BEST OF MIKE & MIKE ON ESPN RADIO: ALL IN THE FAMILY