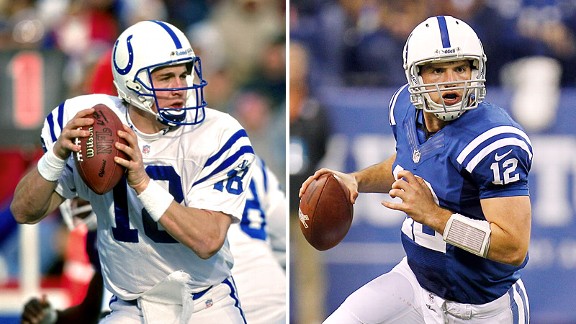 Getty ImagesJon Gruden tells the guys about Peyton Manning, Andrew Luck, Philip Rivers, Vikings-Giants and more.
• Rams coach Jeff Fisher shares his thoughts on preparing for the Panthers, the state of the NFC West, player safety in the NFL, USC's future and more. Fisher

• ESPN NFL Insider Adam Schefter talks about Jim Irsay's controversial remarks regarding Peyton Manning's time with the Colts, the trade deadline and more. Schefter

• Monday Night Football's Jon Gruden covers Colts-Chargers, Mike McCoy's impact on Philip Rivers, the Colts' usage of Andrew Luck, Peyton Manning's return to Indianapolis, Vikings-Giants and more. Gruden

NCAA TOURNAMENT BET PAYOFFS
Mike Greenberg completes the latest installment of the guys' bracket wager payoff. Photos


Watch: Greeny Milks a Cow


Watch: Greeny Gets Waxed


Watch: Greeny Competitively Eats


Watch: Greeny Sings Vanilla Ice

JAYSON STARK'S MLB TRIVIA
This season, Clayton Kershaw has struck out more than 200 hitters for the fifth time in his career. Only two other active pitchers have achieved at least five seasons with 200 strikeouts. Who are these players? Listen

BEST OF MIKE & MIKE ON ESPN RADIO: BRINGING DOWN THE HORSE?