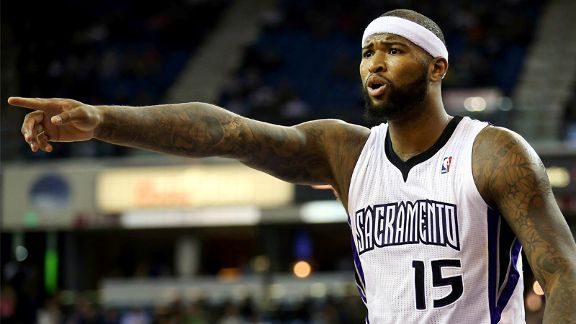 Kelley L Cox/USA TODAY SportsDeMarcus Cousins joins the show to discuss the Kings recent improvements and much more.
Friday, Scott Van Pelt and Ryen Russillo look ahead to this weekend's NFL playoff matchups, the benching of J.R. Smith and much more. Listen to the best highlights of the show below!
Kings C DeMarcus Cousins discusses how good his teams can be, how important he feels he is to the Kings, the transitional process since Tyreke Evans left, how much he trusts the new management and much more. Listen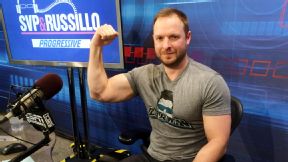 Ray Necci/ESPNRyen Russillo models his "tight" new t-shirt.
Colts S Antoine Bethea talks about his obsession with shoes, his team's comeback win against the Chiefs, what makes preparing for the Patriots difficult and more. Listen

Texas coach Charlie Strong talks about the challenges he faces at the school in light of recent events, when he knew the job was right for him and much more. Listen

ESPN NFL analyst Darren Woodson discusses the benefit of having a week of rest, the benefit of playing in the first round, if there is a common denominator in all the road wins last week, if he ever hoped to play the "tougher" team in order to send a message and much more. Listen

Seahawks WR Doug Baldwin talks about the intensity of these playoff games, why they aren't looking backwards at any regular season games, if the offense might be cooling down, what the return of Percy Harvin means and much more. Listen

Scott and Ryen pick WINNERS! »
PODCASTS
Ryen Russillo and Danny Kanell bring their own flavor to the game, mixing some pop culture with the latest happenings.