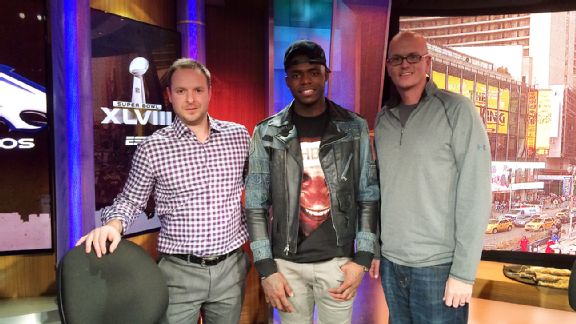 Ray Necci/ESPN Radio Browns WR Josh Gordon talks about Cleveland's personnel situation and future at the QB position.
Friday, Scott Van Pelt and Ryen Russillo look ahead to the Super Bowl, make their picks for the game and more. Listen to the best highlights of the show below!
Browns WR Josh Gordon comments on the bond he shares with his teammates, the most memorable moment of his season, Cleveland's personnel situation, the squad's future at QB and more. Listen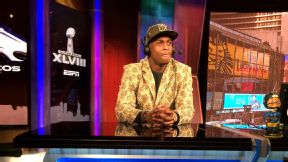 ESPN Radio Jets QB Geno Smith discusses his rookie season.
Jets QB Geno Smith dishes on his rookie season, reviewing his errors on tape, his team's inconsistency, living near New York City, Mark Sanchez's future and more. Listen

Jets C Nick Mangold talks about his pick for the Super Bowl, his team's season, Rex Ryan's coaching, the connection Ryan has with the squad, Mark Sanchez's rehabilitation and more. Listen

Bears WR Brandon Marshall and TE Martellus Bennett share their thoughts on what surprised them about Marc Trestman, Jay Cutler's new contract, Alshon Jeffery's development and more. Listen


ESPN NFL analyst Mark Schlereth discusses whether he would rather room with Marshawn Lynch or Russell Wilson, weaknesses of the Seahawks' offense, the Broncos' offensive line and more. Listen

Scott and Ryen bring you WINNERS! Listen

PODCASTS
Ryen Russillo and Danny Kanell bring their own flavor to the game, mixing some pop culture with the latest happenings.