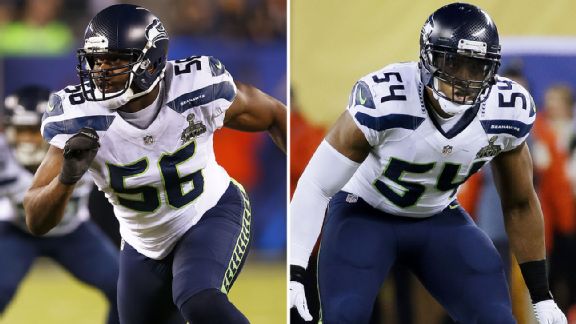 AP PhotosSeahawks stars Cliff Avril and Bobby Wagner discuss what they did after winning the Super Bowl.
Friday, Scott Van Pelt and Ryen Russillo cover the future of the Knicks and more. Plus, "Who's the Jerk?" Listen to the best highlights of the show below!
Seahawks DE Cliff Avril and LB Bobby Wagner weigh in on what they did after winning Super Bowl XLVIII, the impact of home-field advantage in Seattle and more. Listen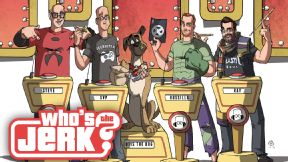 Kevin Roche/Kevjuice.comCheck out the debut of "Who's the Jerk!"
Celtics owner Wyc Grousbeck comments on Boston's goals when the season started, his relationships with Doc Rivers and Kevin Garnett, his expectations for the second half and more. Listen

ESPN NFL draft Insider Todd McShay talks about what the Texans should do with the No. 1 pick, the QB class, the evaluation of Jadeveon Clowney and more. Listen

Actor Aaron Paul gives his takes on the end of "Breaking Bad," his appearance on "The Price is Right," what comes next in his career and more. Listen

Scott, Ryen and Stanford Steve debut "Who's the Jerk," Listen

PODCASTS
A daily best of SVP & Russillo on ESPN Radio.

ESPN's NBA Lockdown with Bruce Bowen covers all of the latest news, rumors and opinion in the NBA alongside ESPN's team of experts.