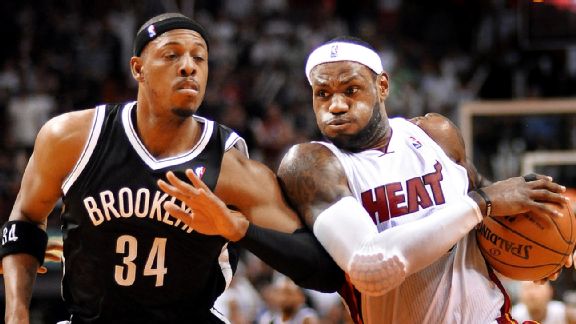 Robert Duyos/Sun Sentinel/Getty ImagesScott Van Pelt, Ryen A. Russillo and Danny Kanell cover the NBA playoffs and much more.
Wednesday, Scott Van Pelt, Ryen Russillo and Danny Kanell discuss the NBA playoffs, the NFL draft and much more. Listen to the best highlights of the show below!
Notre Dame OT Zack Martin gives his takes on preparing for the NFL draft, what position he expects to play at the next level, his time with the Fighting Irish and more. Listen

ESPN NBA analyst Tim Legler talks about what stood out to him about the Spurs win last night, if Miami is toying with Brooklyn, is LeBron really amped up for this series and why he's done talking about Roy Hibbert and the Pacers. Listen

PODCASTS
Ryen Russillo and Danny Kanell bring their own flavor to the game, mixing some pop culture with the latest happenings.