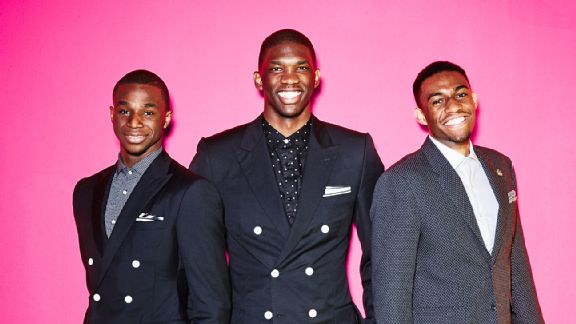 Ture Lillegraven. Jay Bilas, Ryen A. Russillo and Jorge Sedano cover the top prospects in the NBA draft and much more.
Wednesday, Ryen Russillo and Jorge Sedano discuss LeBron James' future, the NBA draft and much more. Listen to the best highlights of the show below!
NBA draft prospect Shabazz Napier shares his thoughts on the possibility of becoming LeBron James' teammate, being compared to Dante Exum and more. Listen

ESPN CBB analyst Jay Bilas comments on the draft stocks of Jabari Parker, Andrew Wiggins, Joel Embiid and Marcus Smart and more. Listen

ESPN NBA draft Insider Chad Ford gives his takes on what the Cavaliers could do with the No. 1 pick, some potential trade scenarios and more. Listen

ESPN Deportes Radio's Kenneth Garay covers Luis Suarez's latest incident, Suarez's future, his expectations for United States-Germany and more. Listen

PODCASTS
Ryen Russillo and Danny Kanell bring their own flavor to the game, mixing some pop culture with the latest happenings.