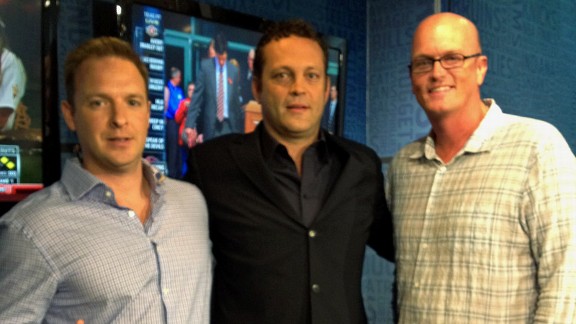 ESPN RadioActor Vince Vaughn joins Scott Van Pelt and Ryen Russillo in studio.
Actor Vince Vaughn talks about sports, past meetings with Van Pelt and Russillo, his acting career and his new movie, "The Watch." Listen

7 Seconds - Scott Van Pelt and Ryen Russillo ask and answer some ridiculous rapid-fire questions. Listen

San Antonio Spurs forward Boris Diaw previews the upcoming series with the Thunder. Listen

ESPN NBA analyst Jon Barry previews 76ers-Celtics Game 7 and the start of Thunder-Spurs. Listen

Scott Van Pelt and Ryen Russillo talk with "Dancing with the Stars" champion Donald Driver about the win and the upcoming season with the Green Bay Packers. Listen

Philadelphia 76ers Spencer Hawes joins Scott and Ryen to break down Game 7 of the Eastern Conference Finals. What will it take to beat Boston? Listen

PODCASTS
Ryen Russillo and Danny Kanell bring their own flavor to the game, mixing some pop culture with the latest happenings.