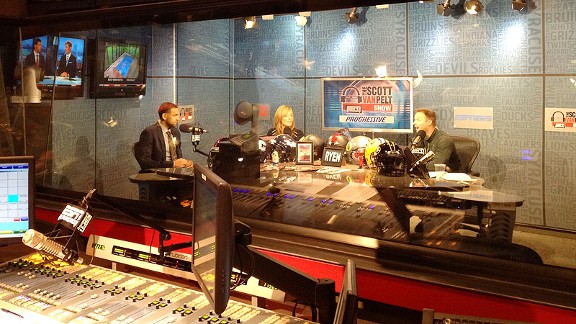 ESPN.comPhoenix Suns forward Jared Dudley joins Lindo Cohn and Ryen Russillo in studio.
With Ryen Russillo and Linda Cohn
Phoenix Suns forward Jared Dudley says the improvement Kevin Durant has made in his game this year has made the Thunder much more difficult to defend. Plus, Dudley praises LeBron James, but says Durant is the tougher defensive assignment. Listen

Our host Scott Van Pelt previews the NBA Finals and the U.S. Open. Listen

ESPN MLB analyst Rick Sutcliffe previews Red Sox-Marlins and discusses the young players having an impact for the Nationals. Listen

ESPN NBA analyst Chris Mullin breaks down the NBA playoffs and previews the Finals. Listen

PODCASTS
Ryen Russillo and Danny Kanell bring their own flavor to the sports talk game, mixing some pop culture in with the latest happenings in sports.