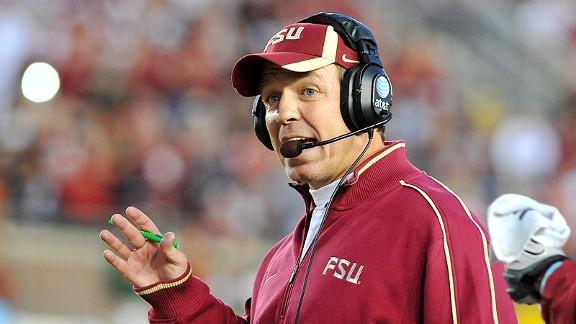 Al Messerschmidt/Getty ImagesFlorida State coach Jimbo Fisher is excited for his team's big matchup against Clemson on Saturday.
With Scott Van Pelt and Ryen Russillo
Florida State coach Jimbo Fisher talks about the Seminoles' big game against Clemson on Saturday and discusses when the rebuilding process will officially be completed in Tallahassee. Listen

One Big Thing - Scott Van Pelt and Ryen Russillo talk about the heightened expectations for Florida State and Clemson while noting that neither team has come through in big games over the past several seasons. Listen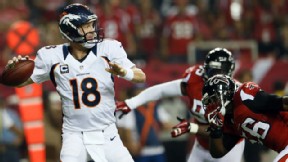 Kevin C. Cox/Getty ImagesPeyton Manning was far from perfect on Monday.
Monday night madness - Scott Van Pelt and Ryen Russillo discuss a roller coaster night for Peyton Manning and a terrible Week 2 for the NFL's replacement officials. Listen

Vilma latest - Scott Van Pelt and Ryen Russillo talk about the latest in Jonathan Vilma's case in light of comments made by Vilma's attorney and the NFL. Listen

ESPN NFL anayst Trent Dilfer weighs in on Peyton Manning's struggles in the first half of Monday night's game, if there is reason for long term concern, Jay Cutler's recent actions and more. Listen

Scott Van Pelt and Ryen Russillo unveil their power rankings in the inaugural edition of Top Five/Bottom Three. Listen

ESPN MLB Insider Tim Kurkjian discusses which teams still realistically have a chance to win a Wild Card spot in both leagues and how injuries could play a role in the pennant races. Listen

Dos Lobos NHL update - ESPN Deportes' Kenneth Garay runs through the latest developments in the NHL's labor battle. Listen

PODCASTS
Ryen Russillo and Danny Kanell bring their own flavor to the game, mixing some pop culture with the latest happenings.