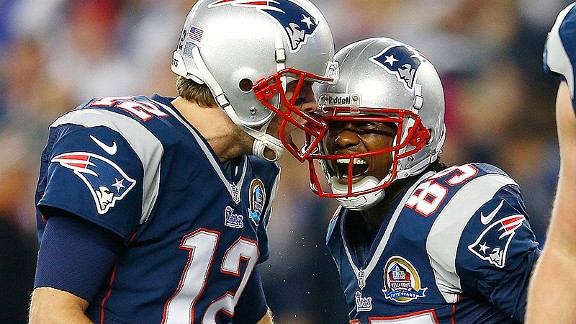 Jim Rogash/Getty ImagesTedy Bruschi talks about how the Patriots can avoid a letdown against the 49ers this week.
Friday, Scott Van Pelt discussed the Knicks beating the Lakers, prepared for a huge weekend in the NFL and more. Listen to the best highlights of the show below!
ESPN NFL analyst Tedy Bruschi says Bill Belichick is unrivaled in terms of keeping his team grounded after big wins. Bruschi also discusses how Colin Kaepernick can prepare for the Patriots, how the Texans will attack Andrew Luck, the importance of this weekend's games for the Falcons, Bears and more. Listen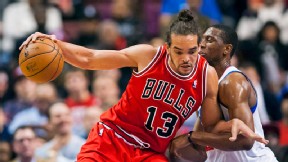 Howard Smith/USA TODAY SportsBulls forward Joakim Noah joined the show.
Don't panic yet - Scott Van Pelt talks about the Knicks' win over the Lakers and says although the Lakers appear to be out of sorts, it remains unfair to evaluate them until they have their full roster in place. Listen

Bulls forward Joakim Noah talks about the team's emotional victory over the Sixers, the improvement of his game this season, how the squad is dealing with the absence of Derrick Rose and much more. Listen

Arizona coach Sean Miller weighs in on the end of the Big East, talks about this year's Arizona squad and says the Pac-12 is deeper this year than it has been in a very long time. Listen

Scott Van Pelt peers into his crystal ball in an attempt to write "Monday's Headlines on Friday." Listen

Sports Illustrated's Andy Staples says Arkansas' hiring of Bret Bielema is the best hire a school has made so far, speculates who Wisconsin may tag as their next coach and forecasts the upcoming slate of bowl games. Listen

Winners! - Keep up with Scott and Ryen's picks in this week's edition of Winners »
One Big Thing - Scott Van Pelt takes a moment to reflect on the horrific tragedy which took place at an elementary school in Connecticut on Friday. Listen

PODCASTS
Ryen Russillo and Danny Kanell bring their own flavor to the game, mixing some pop culture with the latest happenings.