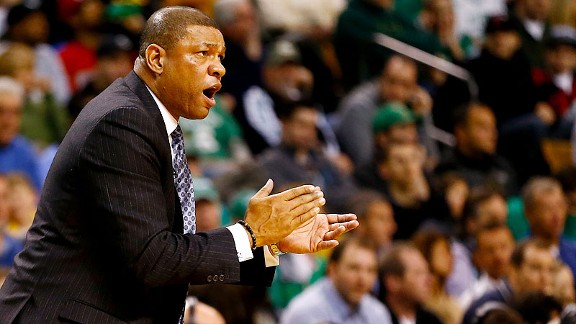 Jared Wickerham/Getty ImagesCeltics coach Doc Rivers talks to Ryen and Adnan about the team's success since losing Rajon Rondo.
Thursday, Ryen Russillo and Adnan Virk discuss the latest with the Lakers, another injury for the Yankees and much more. Listen to the best highlights of the show below!
Celtics coach Doc Rivers explains why the team has been playing so well since the loss of Rajon Rondo, talks about the defensive contributions of Avery Bradley, Boston's comfort level playing on the road and more. Listen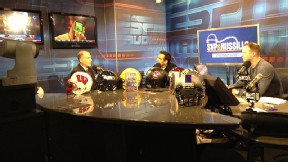 Ray Necci/ESPN RadioJay Bilas with Adnan Virk and Ryen Russillo.
Giants coach Tom Coughlin chats about his team's struggles at the end of the season, says the Giants didn't take care of business in the division, talks about the team's strategy over the offseason and discusses his new book. Listen

ESPN college basketball analyst Jay Bilas discusses his new book, the people who have influenced his attitude the most and what he expects to see over the next month in college basketball. Listen

ESPN's Michael Wilbon believes the Yankees will be fine this season, weighs in on Dwight Howard's comments about his time in Orlando and explains why the Blackhawks' streak isn't as impressive as the Heat's. Listen

ESPN the Magazine's Chad Millman talks about the magazine's latest issue which features a chronicle of Michigan's recent basketball game against Ohio State, Roger Goodell's lack of popularity and why everybody picks on Chris Bosh. Listen

Ryen Russillo, Adnan Virk and SportsCenter anchor Bob Picozzi discuss the report that Mariano Rivera will retire at the end of the season and debate if Rivera belongs on the "Mount Rushmore" of Yankee players. Listen

PODCASTS
Ryen Russillo and Danny Kanell bring their own flavor to the game, mixing some pop culture with the latest happenings.