After weeks of anticipation, the "SVP & Russillo TV Moms Bracket" is here! You've known these iconic women for generations and welcomed them into your living rooms for years; now it's time to let your voice be heard and vote for the best TV mom of all-time. Be sure to vote in both sides of the bracket!
"Let's Get Weird" & "Who's Into Fitness" Regions »
"Brad Marchand" & "Spider 2 Y Banana" Regions »
SVP & Russillo's analysis


Tirico's Weekend Blitz
2:00 a.m. - 3:00 a.m. ET
Listen


Updates |

Deportes

SVP & RUSSILLO TV
Watch the SVP & Russillo webcam when they aren't on ESPNEWS!
HOLIDAY GIFT GUIDE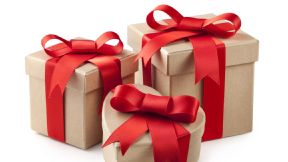 Need to find the perfect gift for a loved one or acquaintance? Look no further! We've got the best gift ideas right here. Holiday Gift Guide »
CONNECT WITH THE SHOW
Live Chat
Chat with Scott Van Pelt, Ryen Russillo and the entire show staff weekdays from 3-4 p.m. ET.
99 DAYS OF COLLEGE FOOTBALL
SVP & RUSSILLO'S FAVORITE DROPS
INSIDER - SIGN UP TODAY!
Listen to SVP & Russillo -- commercial free, either streaming or as a podcast!
SVP & Russillo
Fri. 12/20 (3 Segments)
PODCASTS
A daily best of SVP & Russillo on ESPN Radio.

ESPN's NBA Lockdown with Bruce Bowen covers all of the latest news, rumors and opinion in the NBA alongside ESPN's team of experts.
BEST OF SVP & RUSSILLO ON ESPN RADIO: BRACKET ANNOUNCEMENT