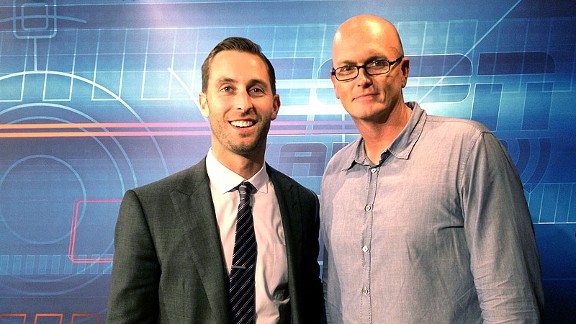 Ray Necci/ESPN RadioKliff Kingsbury tells SVP about his expectations for Texas Tech, coaching Johnny Manziel and more.
Monday, Scott Van Pelt discussed the start of free agency in the NBA, Dwight Howard's future, Texas Tech football and more. Listen to the best highlights of the show below!
Texas Tech coach Kliff Kingsbury covers the time that he spent with Johnny Manziel, the Red Raiders' upcoming season, recruiting, his usage of social media and more. Listen

ESPN's J.A Adande shares his thoughts on Dwight Howard's free agency, the odds that Howard returns to the Lakers, Doc Rivers' impact on Chris Paul's decision to re-sign with the Clippers and more. Listen

ESPN.com's Henry Abbott talks about whether the Rockets have the best chance to sign Dwight Howard, Kobe Bryant's relationship with Howard, the impact of Doc Rivers on Chris Paul's return to the Clippers and more. Listen

The Houston Chronicle's Jonathan Feigen comments on the Rockets' meeting with Dwight Howard, James Harden, Kevin McHale, the perception of Howard in Houston and more. Listen

PODCASTS
Ryen Russillo and Danny Kanell bring their own flavor to the game, mixing some pop culture with the latest happenings.