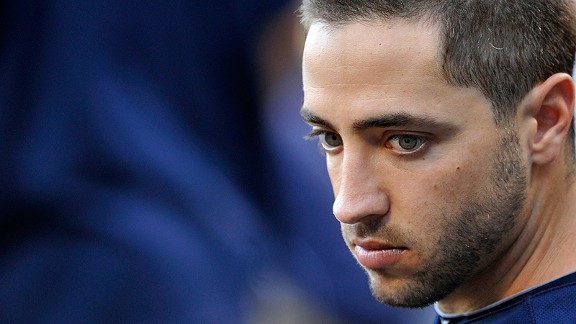 Brian D. Kersey/Getty ImagesJerry Crasnick says Ryan Braun's apology was a good start but adds that he should have done more.
Friday, Bram Weinsteim and Max Bretos discuss Ryan Braun's apology, Thursday night's preseason action and much more. Listen to the best highlights of the show below!
ESPN MLB Insider Jerry Crasnick says Ryan Braun's apology was a step in the right direction but explains that Braun could have done a lot more than issuing a simple written statement. Crasnick also compares Braun's actions to those of Alex Rodriguez. Listen

540 ESPN Milwaukee's Dan Needles explains why he was disappointed but not surprised by Ryan Braun's apology, discusses the chances the Brewers will try to trade Braun after his suspension ends and talks about what the dynamic will be in the Brewers' clubhouse if and when Braun returns. Listen

ESPN.com SEC blogger Chris Low weighs in on Johnny Manziel being named the 2nd team All-SEC QB, talks about his expectations for Manziel on the field this season and dishes on the five SEC squads in the AP's preseason Top 10 poll. Listen

PODCASTS
Ryen Russillo and Danny Kanell bring their own flavor to the game, mixing some pop culture with the latest happenings.