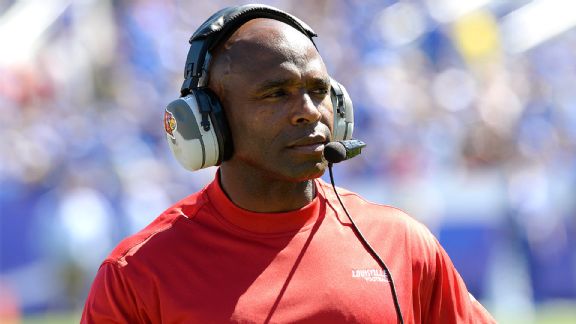 AP Photo/Timothy D. EasleyLouisville coach Charlie Strong talks about facing the Rutgers on Thursday and Teddy Bridgewater.
Tuesday, Scott Van Pelt and Ryen Russillo weigh in on the Jets' victory over the Falcons, USC's coach search and much more. Listen to the best highlights of the show below!
Louisville coach Charlie Strong talks about preparing to face the Rutgers, the level of competition in the AAC, last season's Sugar Bowl win, Teddy Bridgewater's development and more. Listen

Jets DE Muhammad Wilkerson tells Scott and Ryen about his team's reaction to lowered expectations for this season, beating the Falcons, rallying around Geno Smith, the Jets' defensive improvements and more. Listen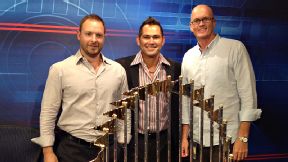 Ray Necci/ESPN Radio Johnny Damon discusses his baseball philosophy.
Two-time World Series champion Johnny Damon discusses his future, baseball philosophy and the city he enjoyed playing in most. Plus, he shares his thoughts on how teams prevent player burnout and more. Listen

Cardinals pitcher Michael Wacha comments on his no-hit bid against the Pirates, dishes on how the Cardinals prepare young pitchers, reacts to Pittsburgh's decision to start Gerrit Cole in Game 5 and more. Listen

Scott and Ryen break down the reports that Falcons WR Julio Jones could be out for the year and discuss how that impacts Atlanta's offensive attack. Listen

ESPN NFL analyst Trent Dilfer offers his insight on Jets-Falcons, Julio Jones' injury, the Jets' potential, what it takes to win the Super Bowl and more. Listen

Scott and Ryen unveil their latest NFL rankings in "Top 5/Bottom 3." Listen

PODCASTS
Ryen Russillo and Danny Kanell bring their own flavor to the game, mixing some pop culture with the latest happenings.