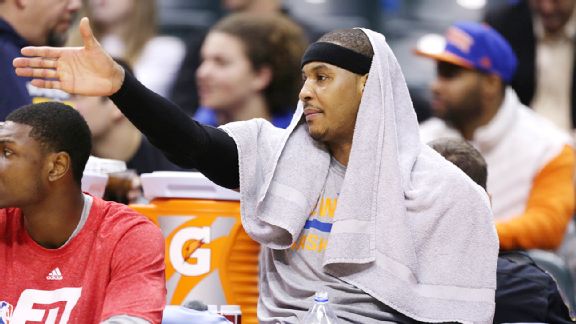 Brian Spurlock/USA TODAY SportsNY Daily News' Frank Isola shares the reactions from New York on Melo's decision to shut down.
The Undefeated's Jesse Washington shares an in-depth analysis on Charles Barkley's upbringing and public persona that he gathered for his recent profile of Barkley titled 'Up from Leeds'. Washington

ESPN NBA Insider Chris Broussard shares his thoughts on the first half of the season, the relevancy of the Knicks, talks about potential title contenders and recruiting over All-Star weekend. Broussard

New York Daily News' Frank Isola weighs in on Carmelo Anthony shutting down after the All-Star break, how fans are feel about Anthony's decision, Phil Jackson's questionable moves and more. Isola

ESPN NFL analyst Damien Woody shares his thoughts on playing for both Bill Belichick and Pete Carroll, his allegiance to the Patriots despite playing for the Jets and more. Woody

Colin Cowherd shares his thoughts on the biggest issues MLB is facing, what made Jerry Tarkanian so likeable and prospects in this year's NFL draft. Listen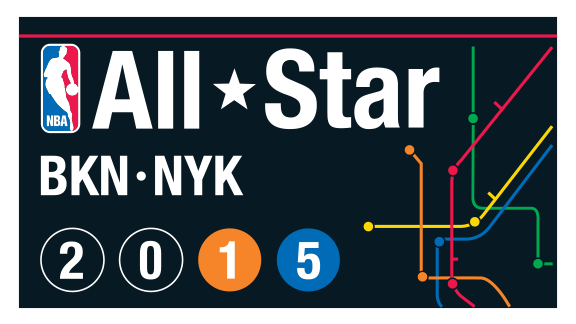 NBAESPN's Jason Whitlock talks about the social significance of NBA ALL-Star weekend and much more.
ESPN NBA analyst Tom Penn talks about the purpose of the NBA salary cap, the reality of analytics in basketball, NBA All-Star weekend and more. Penn

ESPN's Jason Whitlock unveils his new website, talks about the relevancy of the NBA All-Star weekend to the African American community and shares his opinions on Brian Williams' suspension. Whitlock

ESPN NFL Insider Bill Polian talks about using analytics in the NFL, the rules to signing a free agent, the most important positions on the field after the QB and more. Legler

SI's Peter King shares his thoughts on Richie Incognito's signing with the Bills, the 2016 Hall of Fame voting, NFL free agency and Tom Brady's fourth championship. King

ESPN's Keith Law breaks down what it means to be a replacement-level player and the value of the wins above replacement statistic. Law

Colin Cowherd shares his thoughts on the significance of analytics and talent in basketball and his reason for playing the lottery. Listen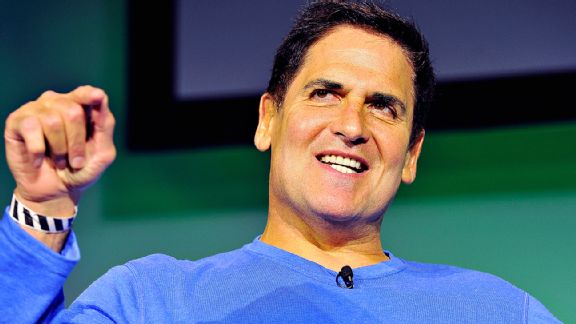 Steve Jennings/Getty ImagesDallas Mavericks owner Mark Cuban tells Colin why he supports legal sports betting and much more.
Dallas Mavericks owner Mark Cuban talks about how social media is being used to build the NBA brand, his support of legalizing gambling in the NBA, correcting the officiating issues and more. Cuban

ESPN NBA analyst Tim Legler discusses Greg Popovich's level of coaching, why northeastern NBA teams are not appealing to free agents, whether or not the Cavaliers are still the front-runners for the East and more. Legler

ESPN CBB analyst Dan Dakich shares his thoughts on whether or not college basketball has become more of a coaches game than a players game. Dakich

NFL Network's Albert Breer gives insight on if Peyton Manning will return, who should be priority in Denver, who's the top free agent, whether or not the Cowboys should keep DeMarco Murray or Dez Bryant and more. Breer

Colin Cowherd shares his thoughts on the death of NFL Films founder Ed Sabol, Sabol's influence and the evolution of football broadcasts. Listen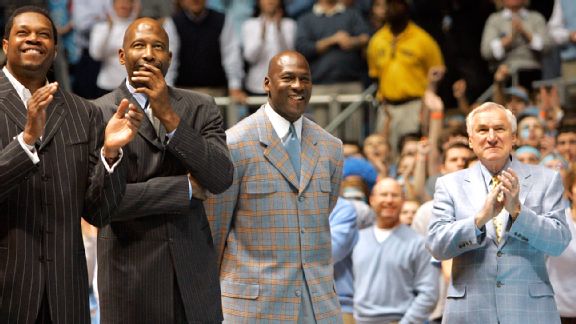 AP Photo/Gerry BroomeHall of Famer James Worthy reflects on the impact former UNC coach Dean Smith made in his life.
Pro Basketball Hall of Famer James Worthy talks about his playing experience under Dean Smith, the kind of person Smith was and what Smith meant to him. Worthy

ESPN NBA analyst Jeff Van Gundy covers the state of the Clippers, Adam Silver's openness to restructuring the playoffs, James Dolan's email response to a fan and the Hawks' success. Gundy

ESPN NBA Insider Brian Windhorst discusses LeBron James' relationship with David Blatt, James' leadership role on the team and if the Hawks are serious final contenders. Windhorst

ESPN NFL analyst Mark Schlereth shares his thoughts on Richie Incognito signing with the Bills and whether the Cowboys should chose DeMarco Murray or Dez Bryant. Schlereth

Colin Cowherd shares his thoughts on the Brian Williams situation at NBC, Sam Smith's staying power and the Hawks' chances to win the NBA title this season. Listen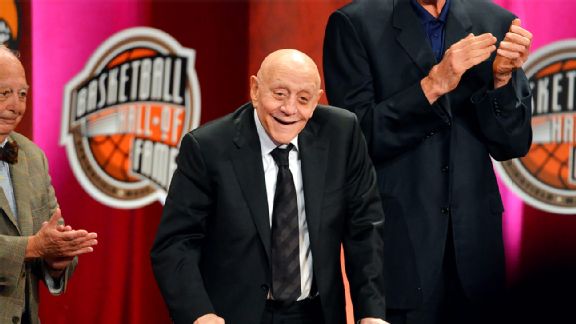 Jesse D. Garrabrant/NBAE via Getty ImagesFormer NBA PG Chris Herren recalls playing for the late Jerry Tarkanian at Fresno State University.
Actor Kevin Costner sheds light on his new film, how sports have played a role in his life, talks about his growth as an actor and much more. Costner

Fomer NBA PG Chris Herren shares his thoughts on playing under Jerry Tarkanian at Fresno State, the character that Tarkanian possessed and the impact the late coach made in his life. Herren

New York Times Reporter Bill Carter covers the suspension of Brian Williams for six months without pay, Williams' future, Jon Stewart's impact and Stephen Colbert's succession of David Letterman. Carter

ESPN New York's Wallace Matthews discusses Buster Douglas' reputation prior to upsetting Mike Tyson, the Douglas-Tyson fight, Tyson's career and Alex Rodriguez's apology to the Yankees. Matthews

Colin Cowherd shares his thoughts on the vacation of Jackie Robinson West's 2014 wins and Little League U.S. title and the use of analytics in basketball. Listen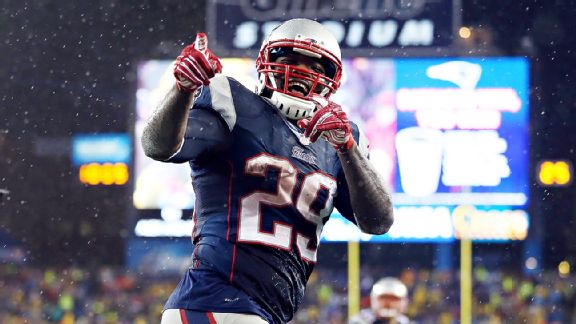 Jim Rogash/Getty ImagesPatriots RB LeGarrette Blount talks about winning a championship for the first time in his career.
Patriots RB LeGarrette Blount shares his thoughts on winning a championship, the persona of Tom Brady in the locker room and whether or not Deflategate affected the team's mental preparation. Blount

Patriots DE Rob Ninkovich talks about how he anticipated the final pass play from the Seahawks in Super Bowl XLIX, his emotions after the win and how the team handled the Deflategate scandal. Ninkovich

espnW's Sarah Spain weighs in on how Chris Paul's remarks about referee Lauren Holtkamp could be misconstrued, Paul's reputation, the Clippers' complaints about officiating calls and more. Spain

ESPN NBA Insider Amin Elhassan offers his insights on Chris Paul's criticism of referee Lauren Holtkamp, the officiating during Clippers-Cavaliers and Doc Rivers' performance in L.A. Elhassan

ESPN NFL Insider Mark Dominik weighs on Robert Griffin III being left out of the Redskins' promotional letter and his role with the team next season. Plus, he comments on Marcus Mariota's rank in the latest mock draft. Dominik


ESPN.com's Mike Sando shares his thoughts on Hall of Fame voting for players with off the field issues, the Redskins' plans for Robert Griffin III and where Griffin ranks amongst other QBs and more. Sando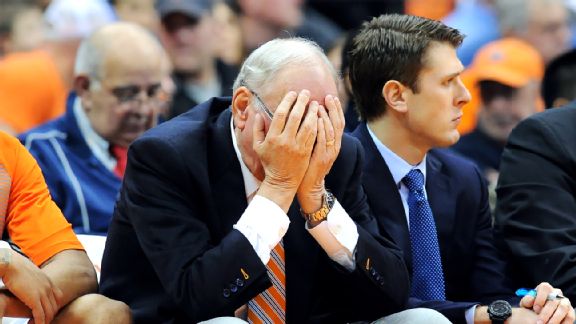 Rich Barnes/USA TODAY SportsESPN CBB Insider Jeff Goodman examines the self-imposed ban on Syracuse's men's basketball.
ESPN CBB Insider Jeff Goodman shares this thoughts on the self-imposed ban by Syracuse's men's basketball team, Kentucky's undefeated record, Jahlil Okafor's skill set and more. Goodman

ESPN Draft Insider Todd McShay discusses his latest mock draft, why he dropped Marcus Mariota in the rankings, and which running back between Todd Gurley and Melvin Gordon could go first in the draft. McShay

ESPN CFB analyst Danny Kanell gives insight on National Signing Day, talks about his stance on paying student athletes and Marcus Mariota's rank in McShay's Mock Draft 2.0. Kanell

ESPN.com's Israel Gutierrez shares his thoughts on Spurs coach Greg Popovich's explanation as to why he doesn't like giving sideline interviews and Rajon Rondo's role for the Mavericks. Guiterrez

ESPN NFL analyst Tedy Bruschi delves into the NFL off season including whether or not the Patriots' should keep Darrelle Revis and how much the Seahawks should pay Russell Wilson. Bruschi

PHOTO GALLERIES
Check out the highlights of our great visit to ESPN The Weekend.

The Herd's Rose Bowl adventure. Check it out!
PODCASTS
A daily dose of the best of The Herd with Colin Cowherd.