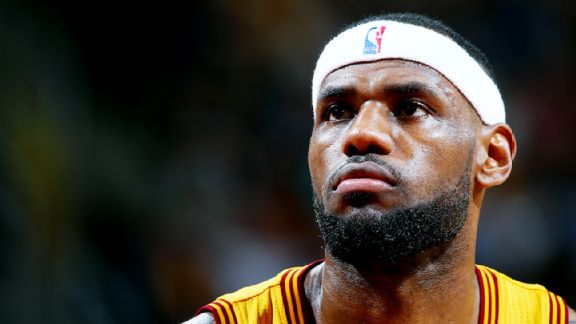 Nathaniel S. Butler/NBAE via Getty ImagesBruce Bowen tells the guys about LeBron James' mindset heading into the NBA Finals and much more.
• ESPN NBA analyst Bruce Bowen offers his insights on LeBron James' psyche heading into the NBA Finals, Matthew Dellavedova's style of play and pregame speeches. Bowen

NBA Lockdown »
• First Take's Stephen A. Smith discusses the Bulls' firing of Tom Thibodeau, who Chicago should target to replace Thibodeau aside from Fred Hoiberg and LeSean McCoy's criticism of Chip Kelly. Smith

• ESPN 1000 in Chicago Tom Waddle talks about the Bulls' decision to fire Tom Thibodeau, the relationship between Thibodeau and Chicago's front office and top contenders for the team's vacancy. Waddle


• Four-time NBA champion John Salley covers the NBA Finals, changes to the game that prohibit physical play and playing for Chuck Daly. Salley

• ESPN NHL analyst Barry Melrose gives his takes on the Game 7s in both conference finals series, the importance of hot goaltenders in the playoffs and why players don't value home ice. Melrose

Golic reacts to Adrian Peterson's rant on Twitter regarding Peterson's contract and the Vikings.
Insider: Hear the full show
Listen to Mike & Mike -- commercial free, either streaming or as a podcast!
Not an insider? Sign up now »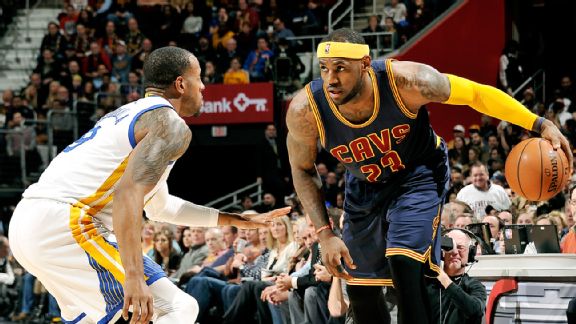 David Liam Kyle/NBAE/Getty ImagesBrad Daugherty tells the guys about the Warriors' strategy for defending LeBron James and more.
• ESPN NBA analyst Brad Daugherty gives his takes on how LeBron James will match up against the Warriors' defense and the significance of a championship for the city of Cleveland. Daugherty

NBA Lockdown »
• ESPN LA 710's Mychal Thompson weighs in on the Warriors' path to the NBA Finals, watching his son Klay Thompson this season and how Klay feels after suffering from concussion-like symptoms. Thompson

• ESPN NBA Insider Marc Stein covers the potentially imminent departure of coach Tom Thibodeau from the Bulls, who Chicago could target for the subsequent vacancy and top contenders for the Pelicans coach position. Stein

• ESPN's Ian Darke discusses the indictment of FIFA officials on corruption charges, Sepp Blatter's future and the potential that world soccer federations could pull away from the group. Darke

Mychal Thompson tells the guys about Klay Thompson's concussion symptoms after Klay sustained a hit to the head in Game 5 against the Rockets.