Commentary
It's great to be a has-been
Updated:
June 9, 2009, 2:10 PM ET
By
Jason Smith
| AllNight on ESPNRadio.com
Kurt Russell and Robin Williams starred in an '80s comedy called "The Best of Times," which is about a small town that once almost pulled a big upset in high school football over its big rival and was tortured by that near success for years. Williams was a wide receiver on the team who was not a good player. In fact, one of his best lines in the movie is: "I'm not a has-been. I'm a never-was. I always aspired to be a has-been." A pitiful quote at the time, but now, in 2009? You can say that with a gleam in your eye and a bounce in your step, because it's never been a better time to be a has-been.
[+] Enlarge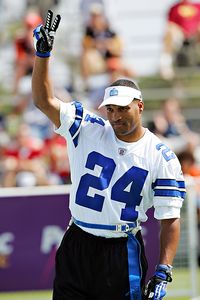 Paul Spinelli/Getty ImagesLarry Brown's career can be forever remembered.
I just finished reading "Boys Will Be Boys," Jeff Pearlman's inside look at the Dallas Cowboys' dynasty of the 1990s. I sent the book to my 22-year-old cousin, who is a huge football fan, and figured he was mature enough for the themes and stories (meaning he has spent time in college and has thus likely been around such themes and stories). After you wade through the controversy, the debauchery, the strategies, the winning, the upheaval and more debauchery, it's a great look back at a very historical time in the NFL. Specifically, I keep thinking of the section on Larry Brown, as anonymous a Super Bowl MVP as there has ever been. And then I thought of something. Thanks to this book, and other mediums, Larry Brown can live forever and be top of mind at any time for both me, my cousin and you. Though the era was 15 years ago, Pearlman brings it alive even if you weren't old enough to remember it. Throw in the Internet, cable TV, reruns, specialty shows and DVDs, and someone who had one moment in the sun more than a decade ago can cut across time and stay relevant. My cousin can be just as knowledgeable about Larry Brown as I am. It doesn't matter if you're the 1985 Bears or Daphne Zuniga -- boy, she was supposed to be a star and it just never happened; she might be the Tony Mandarich of TV -- being past your prime is no longer a problem.
But it's more than just being someone people can remember.
Let's look at it this way. In 1989, could you relate to a movie star who last hit it big in 1969? Of course not. If you watched "Butch Cassidy and the Sundance Kid" for the first time on VHS and wanted to know more about Katharine Ross, well, you were out of luck. (Never before and never since has a schoolteacher from the Old West in a billowy skirt and Minnie Pearl hat been so sexy.) Now, let's say you're in the present, 2009. You've been watching "Cosby Show" reruns on "Nick at Nite," and you have become enraptured by one Lisa Bonet. In a five-minute span you can find out about her career on Wikipedia, get her sexy magazine covers from Google images, and find out about "Angel Heart" (and then you'll probably order the DVD on Amazon). This takes us to the next level, where C-listers like Lisa Bonet cash in because of this.
Thanks to immediacy of access, music stars like Bret Michaels and Flavor Flav, who were last popular in 1992, can have successful reality shows for no good reason other than the public remembers who they are, and they'll work cheap. I think I once bought a clock with the express desire to wear it around my neck. And I own every Poison CD there is. Remind me one day to tell you about the time I met C.C. DeVille in a men's room and scared him (but just a little).
[+] Enlarge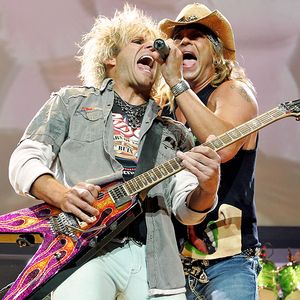 Ethan Miller/Getty ImagesSeriously, these guys will never go away.
Jerry Rice and Emmitt Smith can start the second acts to their lives on "Dancing With the Stars" because we see their highlights all the time and it's like they never stopped playing. We still think of them, so of course I'd like to see if they can do the merengue or the cha-cha.
Unfortunately, it works in reverse, too. Bill Buckner can't hope videotape of his error in the 1986 World Series will disappear and he can finally forget about it. (YouTubing "Buckner" and "play" will bring it right up). Leon Lett will forever be the guy who erred so famously in the Super Bowl and on Thanksgiving against Miami. ("Leon Lett" and "blunder." You're welcome.) And on and on.
Do something that puts yourself in the public eye and it'll never go away. Sometimes it's embarrassing and you can't avoid it (John Rocker, Scott Norwood), or it's good and you can live off it forever (Joe Carter, Mike Jones). But good or bad? It doesn't matter. You'll still be eligible to do a reality show with Tracey Gold, or Julia Duffy, or Charlene Tilton, or Philip Michael Thomas, or Jackee...
Jason Smith is the host of "AllNight with Jason Smith" (weekdays 1 to 5 a.m. ET/10 p.m. to 2 a.m. PT). Get in touch with him at allnight@espnradio.com.