The B.S. Report: NBA over/unders
Updated:
April 14, 2011, 12:17 AM ET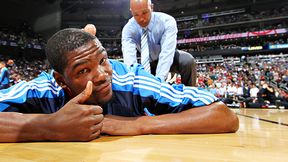 Joe Murphy/NBAE/Getty ImagesThe Thunder came through on the over.
Before the season, Bill Simmons and Joe House discussed every NBA team and whether they would go over or under their projected win totals for the 2010-11 season.
Listen:
Part 1
|
Part 2

The results are in: Joe House finished 19-11 and Simmons was 18-12.
Back to The B.S. Report show page
LOCKS (4-1)
| | Team | Over/Under (Wins) | Simmons | House | Result |
| --- | --- | --- | --- | --- | --- |
| | Oklahoma City Thunder | 52½ | Over | Over | Over |
| | Philadelphia 76ers | 35½ | Under | Under | Over |
| | New York Knicks | 35½ | Over | Over | Over |
| | Cleveland Cavaliers | 29½ | Under | Under | Under |
| | Toronto Raptors | 26½ | Under | Under | Under |
DISAGREEANCES (House 2, Simmons 1)
| | Team | Over/Under (Wins) | Simmons | House | Result |
| --- | --- | --- | --- | --- | --- |
| | Portland Trail Blazers | 51½ | Over | Under | Under |
| | Milwaukee Bucks | 45½ | Under | Over | Under |
| | Denver Nuggets | 43½ | Under | Over | Over |
AGREEANCES (13-9)
| | Team | Over/Under (Wins) | Simmons | House | Result |
| --- | --- | --- | --- | --- | --- |
| | Miami Heat | 64½ | Over | Over | Under |
| | Los Angeles Lakers | 57½ | Under | Under | Under |
| | Orlando Magic | 56½ | Over | Over | Under |
| | Boston Celtics | 53½ | Over | Over | Over |
| | San Antonio Spurs | 50½ | Over | Over | Over |
| | Utah Jazz | 49½ | Over | Over | Under |
| | Dallas Mavericks | 49½ | Over | Over | Over |
| | Houston Rockets | 47½ | Under | Under | Under |
| | Chicago Bulls | 46½ | Over | Over | Over |
| | Atlanta Hawks | 46½ | Over | Over | Under |
| | Phoenix Suns | 42½ | Over | Over | Under |
| | New Orleans Hornets | 40½ | Over | Over | Over |
| | Charlotte Bobcats | 39½ | Under | Under | Under |
| | Memphis Grizzlies | 38½ | Over | Over | Over |
| | Los Angeles Clippers | 36½ | Over | Over | Under |
| | Washington Wizards | 34½ | Over | Over | Under |
| | Indiana Pacers | 34½ | Under | Under | Over |
| | Detroit Pistons | 31½ | Under | Under | Under |
| | Golden State Warriors | 30½ | Over | Over | Over |
| | Sacramento Kings | 27½ | Under | Under | Under |
| | New Jersey Nets | 25½ | Over | Over | Under |
| | Minnesota Timberwolves | 23½ | Under | Under | Under |