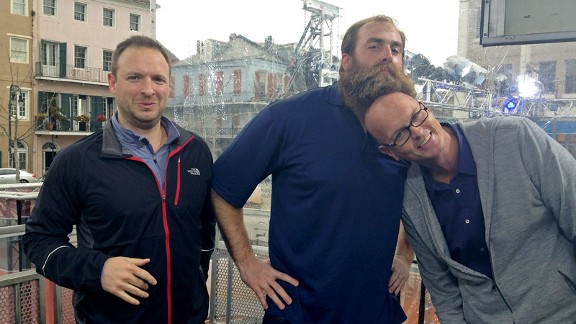 Ray Necci/ESPN RadioSteelers defensive end Brett Keisel gives Scott Van Pelt a very nice toupee.
Check out the best moments captured by ESPN Radio staffers in New Orleans throughout an exciting Wednesday on set. Photos

More from Super Week Gallery
EXPERT PICKS
Greenberg

24-23

Golic

27-23

Cowherd

26-23

Van Pelt

+2.5

Russillo

+2.5

Sedano

24-13

Schlereth

31-17

Coleman

30-21

Nowkhah

24-20

Kiper

29-26

Also: Stugotz from The Dan Le Batard Show says the Broncos will win 31-17.