Discussion
Top prospect Ieshia Small puts family first
Updated:
February 20, 2013, 12:27 PM ET
By
Walter Villa
| Special to espnW
Ieshia Small finally has parents again.
Its not the same, of course, for the No. 19 girls basketball prospect in the 2013 class.
No one can ever take the place of her mother, Michelle Robinson, who died of a heart attack on March 1, 2011, at the age of 48.
My mother was the mom, the dad, grandmom, auntie, uncle & everything, said the 17-year-old Small, a 6-foot senior wing for Florida High (Tallahassee, Fla.). She was a very spiritual and loving person.
She ...

Read full story
More from espnW HoopGurlz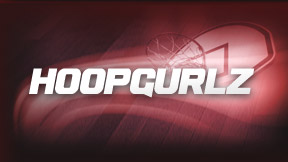 An in-depth look at the next generation of stars in women's basketball:
Rankings
• Final rankings: Riverdale finishes No. 1 »
• Class of 2013: The Top 100 »
• Class of 2015: Terrific 25 »
• Top 20: 2013 recruiting class rankings »
News and features
• Sierra Calhoun follows in legendary footsteps »

• Nancy Mulkey: Emerging star by any measure »

• Alexa Middleton chasing WNBA dream »

• Jatarie White hones leadership skills »

• Jessica Jackson set to elevate Arkansas »

• Jackie Kemph stars, in sickness and health »

• Recruits near and dear to Final Four »
• Tennessee recruits lift West at McDonald's »
• Glowing resume for Diamond DeShields »
• Rebekah Dahlman has green light to success »
• Baylor recruits eager to fill the void »
• Anna Wilson impresses superstar brother »
• Lacy Asdourian holding court on boys' team »
• Kalani Brown a sweet and elite prospect »
• Brianna Turner soaring with modesty »
• Kaela Davis battling illness »
• Heightened interest in 2014 No. 1 A'ja Wilson »
• 2013 No. 1 Asia Durr a born leader »
• Bianca Cuevas overcoming loss »
• Giant leaps for Gabby Williams »
• Brittany McPhee a model recruit »
• Singing the praise of Mone Jones »
• Freshman Vanessa Murphy holds court »
• Alaska's Hannah Mattson a gifted recruit »
• Ieshia Small puts family first »
• Chemistry class at North Carolina »
• Terrific 25 by the numbers »
• Class of 2013 Signing Day: A-to-Z Guide »
2013 honors
• Mercedes Russell named Gatorade POY »
• Taya Reimer named Morgan Wootten POY »
• Morgan Wootten finalists announced »
• Diamond DeShields wins Naismith POY »
• McDonald's All Americans announced »
• 20 seniors chosen for WBCA game »
Meet the Prospects
• Teniya Page, 2015, undeclared »
• Alliya Butts, 2014, undeclared »
• Haley Lorenzen, 2014, Florida »
• Kristen Simon, 2014, undeclared »
• Alyssa Rice, 2014, undeclared »
• Haley Smith, 2013, Colorado »
• Andrijana Cvitkovic, 2013, Dayton »
• Alexandria Harris, 2013, Penn State »
• Jessica Shepard, 2015, Nebraska »
• Makayla Epps, 2013, Kentucky »
• Katie Lou Samuelson, 2015, undeclared »
• Rebekah Dahlman, 2013, Vanderbilt »
• Mikayla Cowling, 2014, Cal »
• Camille Calhoun, 2013, VCU »
• Alexa Kastanek, 2013, Iowa »
• Jordin Canada, 2014, undeclared »
• Kailee Johnson, 2013, Stanford »
• Linnae Harper, 2013, Kentucky »