Discussion
By the numbers: Breaking down Terrific 25 for 2015
Updated:
February 20, 2013, 12:29 PM ET
By
espnW
They may only be sophomores, but that doesnt mean they arent impressive. Already. From No. 1 prospect Asia Durr down to No. 25 Ariel Stephenson, these 2015 girls basketball recruits could make an instant impact at the college level.
Heres a by-the-numbers look.
1: High schools with more than one player on the espnW HoopGurlz Terrific 25 for the class of 2015. That school happens to be Mater Dei, the No. 1-ranked team in the espnW 25 Power Rankings. ...

Read full story
More from espnW HoopGurlz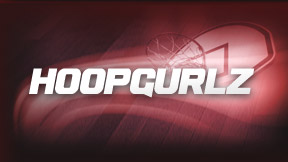 An in-depth look at the next generation of stars in women's basketball:
Rankings
• Final rankings: Riverdale finishes No. 1 »
• Class of 2013: The Top 100 »
• Class of 2015: Terrific 25 »
• Top 20: 2013 recruiting class rankings »
News and features
• Sierra Calhoun follows in legendary footsteps »

• Nancy Mulkey: Emerging star by any measure »

• Alexa Middleton chasing WNBA dream »

• Jatarie White hones leadership skills »

• Jessica Jackson set to elevate Arkansas »

• Jackie Kemph stars, in sickness and health »

• Recruits near and dear to Final Four »
• Tennessee recruits lift West at McDonald's »
• Glowing resume for Diamond DeShields »
• Rebekah Dahlman has green light to success »
• Baylor recruits eager to fill the void »
• Anna Wilson impresses superstar brother »
• Lacy Asdourian holding court on boys' team »
• Kalani Brown a sweet and elite prospect »
• Brianna Turner soaring with modesty »
• Kaela Davis battling illness »
• Heightened interest in 2014 No. 1 A'ja Wilson »
• 2013 No. 1 Asia Durr a born leader »
• Bianca Cuevas overcoming loss »
• Giant leaps for Gabby Williams »
• Brittany McPhee a model recruit »
• Singing the praise of Mone Jones »
• Freshman Vanessa Murphy holds court »
• Alaska's Hannah Mattson a gifted recruit »
• Ieshia Small puts family first »
• Chemistry class at North Carolina »
• Terrific 25 by the numbers »
• Class of 2013 Signing Day: A-to-Z Guide »
2013 honors
• Mercedes Russell named Gatorade POY »
• Taya Reimer named Morgan Wootten POY »
• Morgan Wootten finalists announced »
• Diamond DeShields wins Naismith POY »
• McDonald's All Americans announced »
• 20 seniors chosen for WBCA game »
Meet the Prospects
• Teniya Page, 2015, undeclared »
• Alliya Butts, 2014, undeclared »
• Haley Lorenzen, 2014, Florida »
• Kristen Simon, 2014, undeclared »
• Alyssa Rice, 2014, undeclared »
• Haley Smith, 2013, Colorado »
• Andrijana Cvitkovic, 2013, Dayton »
• Alexandria Harris, 2013, Penn State »
• Jessica Shepard, 2015, Nebraska »
• Makayla Epps, 2013, Kentucky »
• Katie Lou Samuelson, 2015, undeclared »
• Rebekah Dahlman, 2013, Vanderbilt »
• Mikayla Cowling, 2014, Cal »
• Camille Calhoun, 2013, VCU »
• Alexa Kastanek, 2013, Iowa »
• Jordin Canada, 2014, undeclared »
• Kailee Johnson, 2013, Stanford »
• Linnae Harper, 2013, Kentucky »